EMMA SMITH WITH JAMIE SAFIR
The American-ish Songbook
Emma Smith is recognised as one of the most exciting voices of her generation, spanning many genres, scenes and stages, she has performed everywhere from the O2 Arena to the Graham Norton Show to the top jazz clubs of the world. Not only has Emma performed and recorded with some of the biggest artists in the world, (Michael Bublé, Robbie Williams, Goldie & Seal) she has also been collecting awards in her own name along the way; ('London Music Awards rising star award', 'Worshipful Company of Musicians Jazz Musician of the year'). Her immersion in music has more recently taken her into the broadcasting house as a presenter on BBC radio 3 and for BBC Introducing shows, as well being interviewed for BBC4 TV documentaries alongside the likes of Gregory Porter, Dave Grohl and Iggy Pop. A proud member of the Puppini Sisters and the Ronnie Scott's All Stars, Emma Smith is a voice to get aquatinted with now.
In this brand new collection, Emma celebrates the countless, legendary American Jewish composers who between them, account for most of the great American Songbook. With songs written by George Gershiwn, Rodgers & Hammerstein, Irving Berlin, Bob Dylan and Kurt Weil to name a few, Emma will reflect on her own Jewish heritage and pay fitting tribute to this great cannon of work.
Joined by the hugely dynamic Jamie Safir on piano, this promises to be an evening not to be missed.
Vocals: Emma Smith 
Piano: Jamie Safir
Website: www.emmasmithmusic.co.uk
Facebook: www.facebook.com/emmasmithmusic
Instagram: www.instagram.com/emmasmith_music
YouTube: www.youtube.com/emmasmithmusic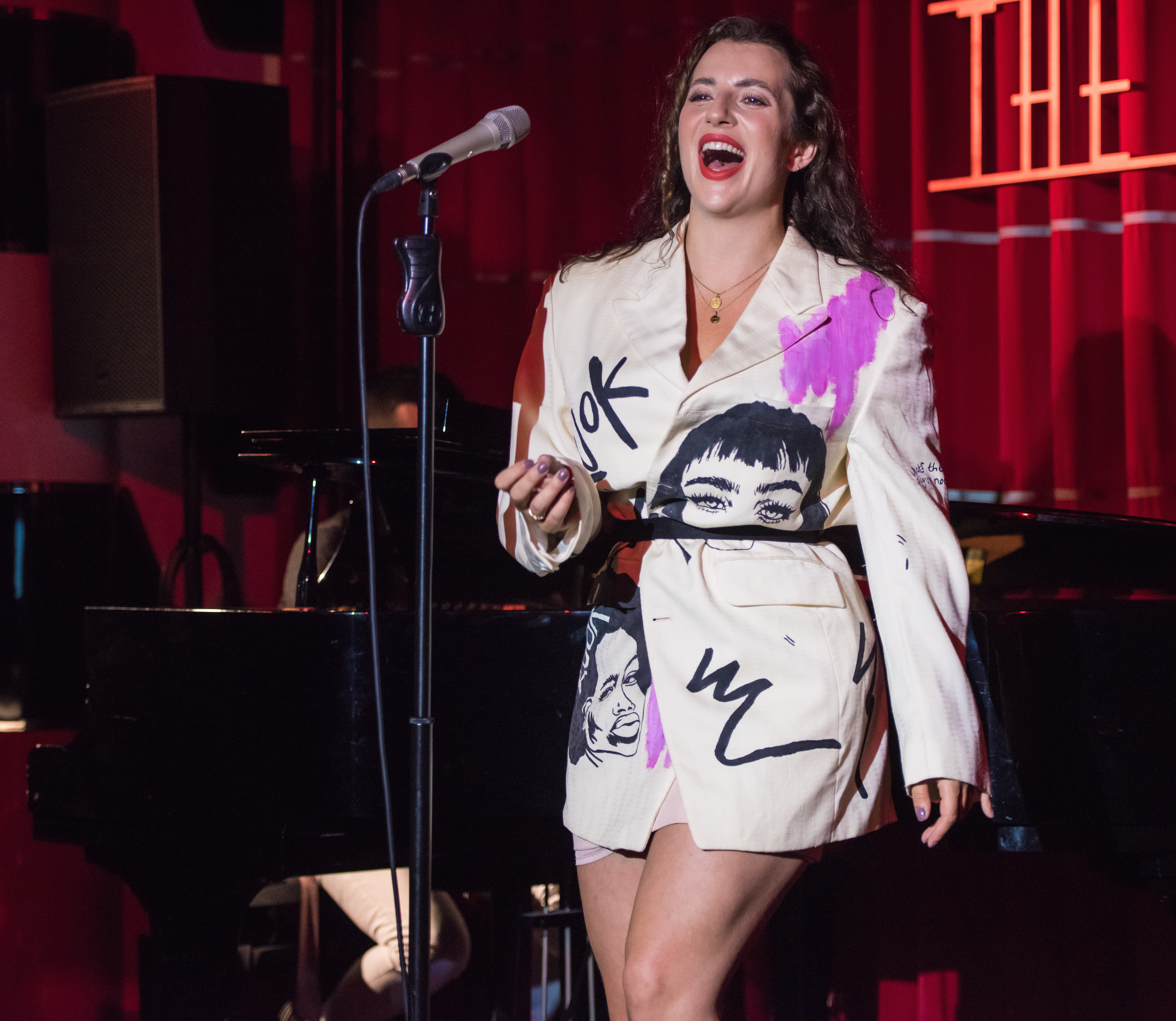 ⭑⭑⭑⭑⭑
"London Music Awards rising star of 2015"