Barn Theatre.
No events at this venue on this date.
Barn Cinema.
No events at this venue on this date.
Barn At Home.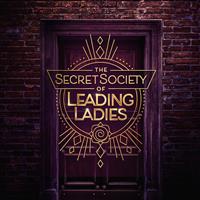 The Secret Society of Leading Ladies
Let us take you into a world where Musical Theatre characters can co-exist in the same space regardless of era or genre. This interactive concert provides you with choices of performers and songs. 14 performances and 150+ possibilities!
Starring: The Barn Theatre
Run Time: 0hr 30mins
How To Watch: Once purchased, return to our homepage on the chosen date/time, click 'Go To My Event' and then select your performance. Login using the account created at purchase. This will take you to a holding screen. Please refresh the page at 7:30pm.
How It Works: Throughout the concert you will be presented with 'choice' screens, navigate through the concert via your chosen performances. If you wish to view all variations/performances, you will need to purchase a 1 day access ticket.