Launched in 2018, the Barn has quickly garnered a reputation for theatrical excellence and exciting content creation, now regarded as one of the top ten theatres in the country. Self-producing a whole spectrum of theatre from original new works to innovative revivals and adaptations, it consistently receives plaudits from critics and audiences.
Read on below to view our available job vacancies.
Technical & Production Assistant
The Barn Theatre are looking for an ambitious and enthusiastic individual to work as part of our Technical and Production team, on our program of work produced in-house.
Accommodation on site/nearby may be available.
ABOUT THE ROLE
The Barn Theatre are looking to employ a full-time member of staff to work within our Technical & Production team. The ideal candidate would have a good base of technical knowledge & understanding, and would be a practical & 'hands-on' person. A level of theatre experience would be very valuable, but training and development in specific areas can be offered/provided as part of the role.
The role will involve working in all a variety of areas at the Barn, and cover a variety of technical disciplines, including sound, projection, lighting, scenery construction, and stage management. This work will be spent both on live productions, and planning for upcoming shows.
You will be working with the rest of the technical & production team and external creatives/designers.
The Barn operates a small but very skilled full-time team, and so we are looking for an ambitious person with the potential to have a strong technical understanding, and who is willing to dedicate time to learning and developing with the support of the rest of the technical team.
The role will suit a confident and personable individual with a technical and/or practical background. This is a full-time position based at the Barn Theatre in Cirencester.
We are interested in hearing from a range of candidates – please do get in touch even if you are unsure of your suitability.
Start Date: To be agreed with the successful candidate
Salary: £24,000 – £25,000
Applications: Please send a CV and Cover Letter to
careers@barntheatre.org.uk
Part Time Finance Assistant
Date Added: 18th July 2023 
Location: Cirencester 
Salary: £10.50 to £11.00 per hour
The successful candidate will have a keen eye for detail and great organisational skills. 
Working with our Finance Team, the Finance Assistant will work approximately 20 hours per week, completing administrative financial tasks using our accounts software.   
This role will assist the Charity in managing the business and reporting to the Management Team, Trustees and Charities Commission.  
Key Duties and Responsibilities
Inputting purchase invoices into our accounts system.

 

Producing reports from our accounts system.

 

Liaising with colleagues to ensure accurate reporting.

 

Providing support to others within the Finance Team.

 
Person Specification
Excellent organisation skills and prioritising effectively to meet deadlines.

 

Previous accounts experience preferable but not essential.

 

Excellent computer skills.

 

Good communication skills both written and verbal.

 

Proactive and able to work on own initiative.

 

Good attention to detail.

 

An interest in Theatre is preferable but not essential.

 
About The Barn Theatre
The Barn is a producing house theatre in the heart of the Cotswolds. The venue opened in 2018 and five years on, has won several awards for the work they have created. 
Our mission:  Quite simply, is to be one of the leading producing house theatres in the country. Being one of the premier brands in theatre doesn't mean being the biggest, it merely reflects the high standards we set ourselves. Community is at the heart of everything we do. We want theatre to be the platform that inspires, educates, and enriches people's lives and the Barn to become a cherished landmark that everyone can be proud of. 
How to apply 
Please send a covering letter stating why you should be considered for this role plus CV to  careers@barntheatre.org.uk 
Notes: 
Immediate start available.

 
Technical & Scenic Freelancers
Date Added : 12th July 2022 
Location : Cirencester 
Salary  : hourly/day rate dependant on experience  
 The Company: 
Since launching in 2018, the  Barn Theatre  has gained national recognition as a producing house with its Built by Barn shows. The Barn Theatre was awarded The Stage Awards' Best Fringe Theatre of the Year Award 2019.  
In its short history, The Barn Theatre has become a breeding ground for ambitious emerging talent to develop key professional skills enabling rapid career and individual growth, marrying an entrepreneurial spirit with creative exploration in a supportive environment.  
Job Specification:
The Barn Theatre are keen to hear from theatre professionals based locally who would be interested in working at the Barn.
ABOUT THE ROLE
The Barn Theatre are looking to expand our list of freelance staff that we can call upon for a variety of jobs. These may include:
Sound Professionals. Both Sound Designers, and Programmers/Operators.
Lighting Freelancers – for fit-ups and occasional work on Entertainment @ Ingleside Events
Stage Managers based locally
Anyone else! – please do contact us even if you feel you might not have the relevant experience, we might well be able to find a way to get you involved.
Please send CV and cover letter detailing how you meet our needs with the subject Technical & Scenic Freelancers to careers@barntheatre.org.uk
Box Office / Front Of House Staff
BOX OFFICE/FRONT OF HOUSE STAFF REQURIED  
Part time, opportunity to join our Box Office and Front of House Team.  
The Barn Theatre is seeking a friendly and enthusiastic person to join our busy customer facing team, working some shifts as Front of House Manager and some as Box Office Assistant.  
Full training will be given to enable you to complete both roles. 

 

Shifts are varied and will include days, some evenings and Saturday's and are pre agreed via rota.

 
This exciting opportunity could suit somebody looking for a flexible role in a busy and vibrant organisation.  

 
A visit to our theatre starts when our patrons start to think about coming to a show. Their journey commences with an email or phone call and our Box Office team members have the important task of ensuring that each customer has the best experience even before they come and see the performance. We help the customer to choose the perfect seats for them including discussing any access needs they may have and then facilitate their booking via our online system. Other administrative tasks are shared amongst the team and are dependent on the day to day needs of the business.  
When working as the Front of House Manager you will be responsible for the smooth running of our patrons visit to the theatre and the management of the volunteers on duty. 

 

The ideal candidate will have a passion for providing exemplary customer service and an interest in the Arts. 

 

They should be computer literate, possesses excellent communication and organizational skills, with the ability to think on their feet during busy front of house shifts. 

 
Hours to be discussed but ideally 20-25 per week on a flexible basis. 

 

Previous experience working in a sales and customer service environment is preferred but is not as essential. 

 
In the first instance please email Victoria Calvert at victoria.calvert@barntheatre.org.uk. 
with a copy of your CV and a covering letter.  
Front of House Volunteer
Our theatre & cinema volunteers play a vital role in allowing performances to go ahead by ensuring the comfort and enjoyment of audience members.
As a volunteer you will meet, greet, and assist patrons of the theatre, showing them to their seats, selling programmes and being the face of the theatre, under the supervision of the box office manager on duty.
In return you will get to watch all the diverse performances, that are performed at the Barn and invitations to special events.
Our volunteers are an integral part of the Barn, providing an invaluable service to our audiences, helping ensure that every trip to the theatre is a thoroughly enjoyable experience.
We welcome volunteers of all ages, and you need no experience, just to be friendly and enjoy working with people. Full training will be given. The time commitment and frequency are completely flexible making volunteering with us really easy to fit into your life!
We would love to hear from you. Come and join our family at the award-winning Barn Theatre!
No job offers at this time.
No job offers at this time.
CLICK HERE TO SUBMIT AN APPLICATION
IF YOU ARE APPLYING FOR A POSITION POSTED ABOVE, PLEASE EMAIL careers@barntheatre.org.uk WITH A SUBJECT HEADING OF THE JOB TITLE, AND YOUR FULL NAME. BE SURE YOU ATTACH A COVERING LETTER AND CV, WE WILL THEN BE IN TOUCH WITH NEXT STEPS.
WE ARE ALWAYS GROWING OUR PIPELINE OF FULL TIME AND PART TIME STAFF, SO IF YOU WOULD LIKE TO JOIN OUR LIST, PLEASE EMAIL US USING THE ABOVE EMAIL, INCLUDING YOUR FULL CV, AND A COVER LETTER.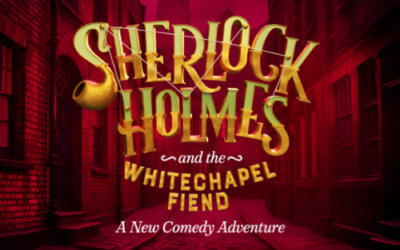 29 JANUARY – 09 MARCH 2024
THE BARN THEATRE
5 Beeches Road 
Cirencester
Gloucestershire
GL7 1BN