Drop us an email and we will get back to you as soon as we can, within office hours.
THE BARN THEATRE,
3 Beeches Road,
Cirencester,
GL7 1BN
The Barn Theatre is on the fringe of historic Cirencester and is very easy to find.
On foot The theatre is five minutes' level walking distance from Cirencester's market place.  
By car There is very easy access from the A417/9 dual carriageway, which links Swindon and the M4 to the south, and Cheltenham and Gloucester to the north. The Beeches Car Park (144 spaces) is directly opposite the theatre, and is free after 6pm. 
By bus The 51 bus stop is a five minute walk from the theatre. This bus links Swindon and Cheltenham and goes through Cirencester every hour. National Express buses from London and Cheltenham/Gloucester stop on London Rd, right outside The Barn. 
By rail Our nearest station is in the village of Kemble, a 10 minute taxi ride from the theatre. Direct trains to London (1hour 20 mins), Cheltenham, Gloucester and Stroud.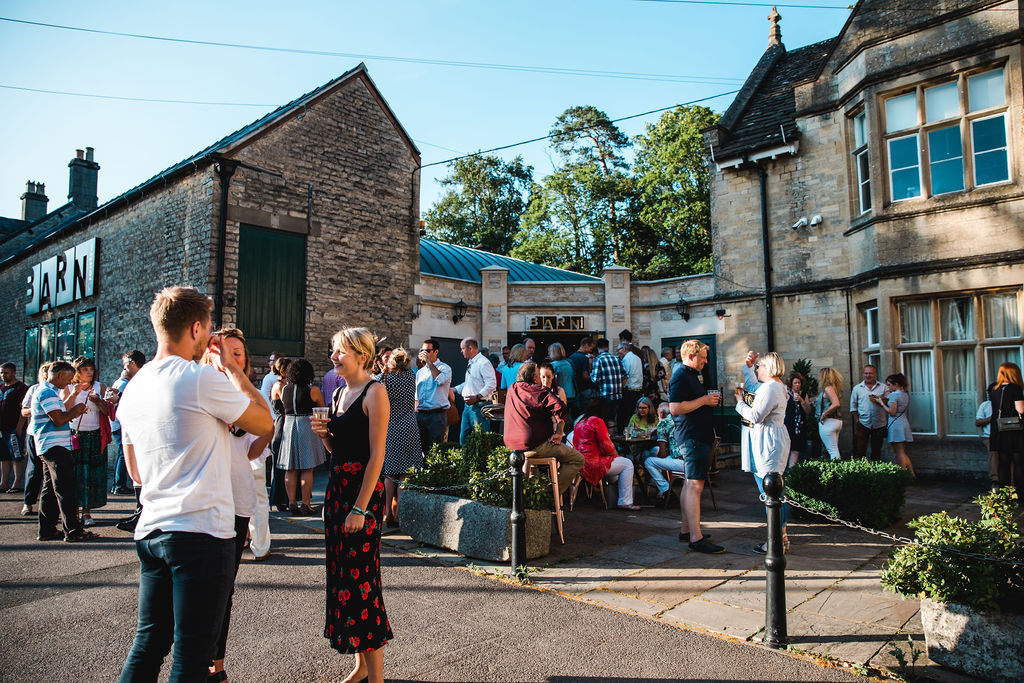 The Barn is fully accessible via level ground from Cirencester centre and the Beeches Car Park. In the theatre, rows A-H are level from the foyer, and rows J-U are up four steps to the rear of the auditorium. 
If you need space for a wheelchair or a larger seat, or are concerned about being tall, please call the box office on 01285 648255, or email boxoffice@barntheatre.org.uk 
TEATRO RESTAURANT & BAR
5 Beeches Rd, Cirencester, GL7 1BN  
+44 (0)1285 648238 
www.teatro-ciren.co.uk 
OTHER CONTACTS AT THE BARN 
Marketing: richard.jones@barntheatre.org.uk  
Fundraising: fundraising@barntheatre.org.uk 
Volunteering: boxoffice@barntheatre.org.uk 
THE BARN THEATRE
5 Beeches Road 
Cirencester
Gloucestershire
GL7 1BN
THE BARN THEATRE
5 Beeches Road 
Cirencester
Gloucestershire
GL7 1BN