Barn Theatre.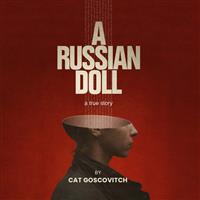 A Russian Doll
A true story, this new play follows twenty-something Masha as she becomes embroiled in the world of data and deceit as a member of Russia's disinformation campaigns during the EU referendum.
Production Company: The Barn Theatre
Run Time: 1hr 0min
Age Guidance: 12
Early Bird Discount: Take advantage of a 15% discount, limited offer until May 3rd. *Not applicable to seats in band E.
Presale Only: General sale from - Mon 19th Apr, 12:00pm.