A co-production by Barn Theatre & The Theatre Chipping Norton.
A new play based on the work of PG Wodehouse. Written by the Goodale Brothers. 
Take your seats with caution! Aristocratic buffoon Bertie Wooster has hired the theatre for the night to present his one-man show detailing a recent and rather spectacular series of misadventures, including the theft of a novelty cow creamer and a narrow escape from unwanted matrimony.
The only trouble is Bertie hasn't worked out who's going to play the parts. Will the show be a disaster? Will the scenery stay upright? Or will his trusty manservant Jeeves step in and save the day?
In a joyous reimagining of the classic P.G.Wodehouse characters, three actors hurl themselves from role to role as they race to tell the story of Bertie's own farcical adventures.
Jeeves and Wooster in Perfect Nonsense was created by the Goodale Brothers, adapted primarily from P.G. Wodehouse' 'The Code of the Woosters.' After hugely successful runs in the West End, it won the 2014 Olivier Award for Best New Comedy.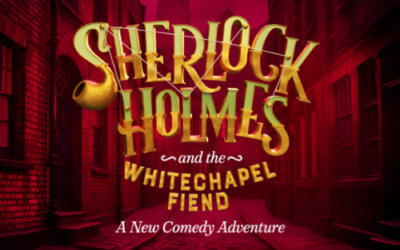 29 JANUARY – 09 MARCH 2024