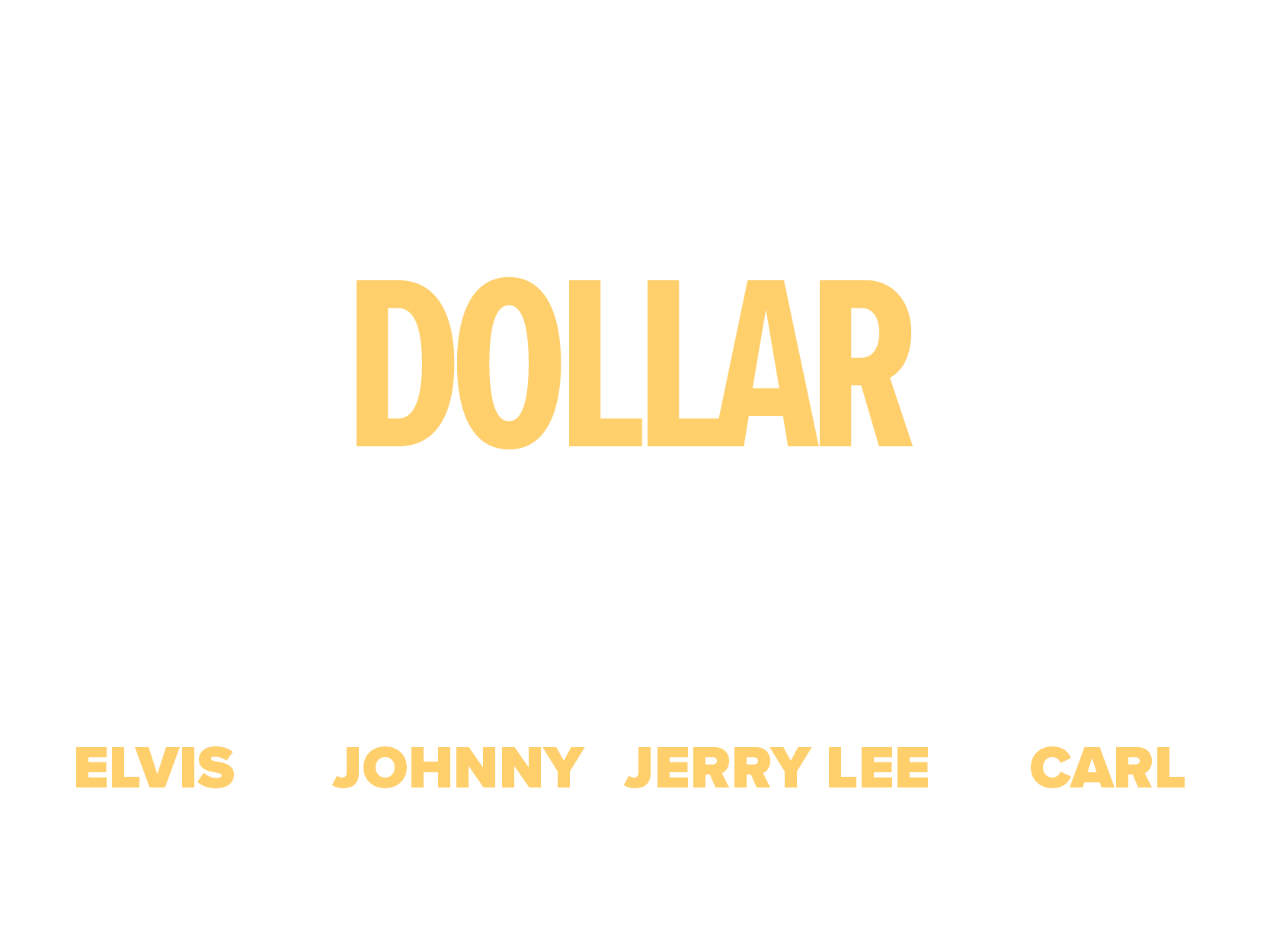 Inspired by the electrifying true story 
 Four Legends… A once in a lifetime recording 
On December 4, 1956, a twist of fate brought together Johnny Cash, Jerry Lee Lewis, Carl Perkins, and Elvis Presley. 
They were brought together in Memphis, Tennessee at the Sun Records' storefront studio. Sam Phillips, also known as the "Father of Rock n' Roll", is who discovered them. 
The recording session retains its historical significance as a landmark event in the age of Rock n' Roll, and a milestone for the genre in the ever-changing world of the 20th century popular culture and mass media. In the decades that ensued, The Million Dollar Quartet in 1956 has often been referred to as the "Mount Rushmore of Rock n' Roll." 
Million Dollar Quartet captures the contagious spirit, freewheeling excitement, and thrilling sounds of the once-in-a-life-time event where four of music's best talents came together. 
Meet the cast
Click the (+) to see more information about the cast
JOE BENCE
Playing Jerry Lee Lewis
Taking inspiration from his father the late musical director Alan Bence, Joe has been playing piano since the age of eight. Roles rarely come by like 'The Killer' Jerry Lee and Joe is very excited for his debut at The Barn Theatre. 
Theatre credits include: The Tempest (Royal & Derngate); Lord Dismiss Us (Above The Stag); TuManz (Leicester Square Theatre); Romeo & Juliet; Bertolt Brecht's Fleischhacker (Guest Projects Studio). 
JOE BUTCHER
Playing FLUKE
Joe graduated from Rose Bruford College of Theatre and Performance in 2016 with a BA (Hons) in Actor Musicianship.  
Theatre credits include: Giant in Jack & The Beanstalk (New Woisey, Ipswich); Scott in Never Lost at Home (New Wolsey, Ipswich); Joe B Mauldin in Buddy – The Buddy Holly Story (2019/20 and 2016/17 UK Tours); William/Drummer in Brilliance (UK Tour); Office Barrel in Urinetown (Stratford Circus); Bouloux in The Cane (The Bush Theatre/Rose Bruford); Daughin in Henry V, Donat/Trumpeter in Egor Bulychev and the Others, and Leaf Coneybear in The 25th Annual Putnam County Spelling Bee (Rose Bruford). 
Joe also works professionally as a session musician, most notably on Drums and Percussion. He plays internationally for sevel shows, bands and artists. Some highlights include; Chichester Festival Theatre, New York Brass Band, Ben Pryer and the Lucky Dogs, The Runaround Kids, and Feasty Blinders. 
OLIVIA-FAITH KAMAU
Playing DYANNE
Olivia trained at The Urdang Academy. 
This marks Olivia's professional debut.  
Credits while training: Miss Sherman in Fame (The Bernie Grant Arts Centre); Stacy in Menkin Sweet Music (The Urdrang Academy); and Ensemble in Parade (Hackney Empire). 
AJ JENKS
Playing ELVIS PRESLEY
AJ comes from Birmingham and studied at the Mountview Academy of Theatre Arts, graduating with a BA (Hons) in Actor/Musicianship. 
Since graduating, AJ's Theatre credits include the title role in the most recent number one National Tour of Buddy – The Buddy Holly Story (Awesome Music Ltd); the title roles in Aladdin (Buxton Opera House); Dick Whittington (Bill Kenwright for Theatre Royal, Windsor); Aladdin (Qdos Entertainment for Richmond Theatre); Ritchie Valens in The Buddy Holly Story (Exchange Theatre, Twickenham); The Lost Ones (Theatre Royal Stratford East/Bush Theatre); The Runaround Kids (Guest Entertainments); Godiva Rocks (Belgrade Theatre, Coventry); Peter Tork in The Monkees Reloaded (Charmed Productions); and Sheep (White Bear Theatre).  
On screen, AJ has appeared in Count Arthur Strong's Sci-Fi Shorts.  
LUCAS KOCH
Playing JOHNNY CASH
Training: Mountview Academy of Theatre Arts, Actor-Musician course, 2022 graduate. 
Credits whist training include: The Three Lives of Lucie Cabrol, dir. by Sally-Ann Gritton; Red Riding Hood, dir. Pete Rowe; and Carrie, dir. Richard Fitch.  
Lucas trained as a professional tap dancer in Germany and New York and competed internationally at events such as the IDO World Championship, winning the title in 2018. 
MELKER NILSSON
Melker is a Swedish Actor Musician based in London. He trained at Mountview Academy of Theatre Arts. 
Alongside working in theatre Melker is a multi-instrumentalist, writing and playing with different artists both live and in the studio. 
Theatre credits include; Onstage Guitarist in The Wicker Husband (The Watermill Theatre); Jacko in Rat King (The Hope Theatre); Pidge in Love Birds – A Pigeons Tale (Two Left Feet Theatre); Jim Hawkins in Treasure Island (Quantum Theatre UK Tour); and Mr Burns in Mr Burns – A Post-Electric Play (Mountview). 
Melker is very excited to be playing Brother Jay in a Million Dollar Quartet having been brought up on the music from the era. 
JAY OBSORNE
Theatre includes: Lead Quitarist in The Osmonds (UK Tour); Reecey in Our House (Union Theatre); Mr Fabulous in The Blues Brothers (Italian Tour); Richard/Lead Guitarist in Dreamboats and Petticoats (UK Tour); Brian Griffiths in Cilla The Musical (UK Tour); Lead Guitarist/Banjo in One Man Two Guvnors (Derby Theatre, Hornchurch Theatre); and Carl Perkins/Lead Guitarist in Million Dollar Quartet (NCL, USA). 
TV Includes: Hitler's Circle of Evil (Netflix); Upstaged (MET Film); Lets do Lunch with Gino & Mel (ITV); and Don't Stop Me Now (Sky).   
Concert includes: The Hives, Blink 182, The Artful Dodger, Nizlopi, and Bob Dylan.  
Jay is also Lead Guitarist and Songwriter for his band, The Big Three. 
SIMON SHORTEN
Playing SAM PHILLIPS
Training: GSA conservatoire (BA Hons in musical theatre). 
Theatre: Sergei/Balloon Man/1st cover Miss Trunchbull in Matilda; Sir Lancelot in Spamalot (Mercury Theatre); Adolfo Pirelli in Sweeney Todd (Derby Theatre); Artilleryman Man in War of the Worlds (Dominion Theatre); Alternate Valjean in Les Misérables (Queen's Theatre); 2nd Cover Phantom/Swing in The Phantom of the Opera (Her Majesty's Theatre); Ensemble/cover Valjean in Les Miserablés (Queen's Theatre); Ensemble/Jack/Marigold in Stephen Fry's Cinderella (London Old Vic); Ensemble/Mr Fogg in Sweeney Todd (Royal Festival Hall).  
Film: Matilda the Musical (Netflix), My Policeman (Amazon), Death of England: Face to Face (Sky Arts), Les Miserables (Universal). 
TV: Coronation Street (ITV). 
Concerts include: Phantom 25 (Royal Albert Hall), Les Misérables 25th Anniversary Concert (The O2)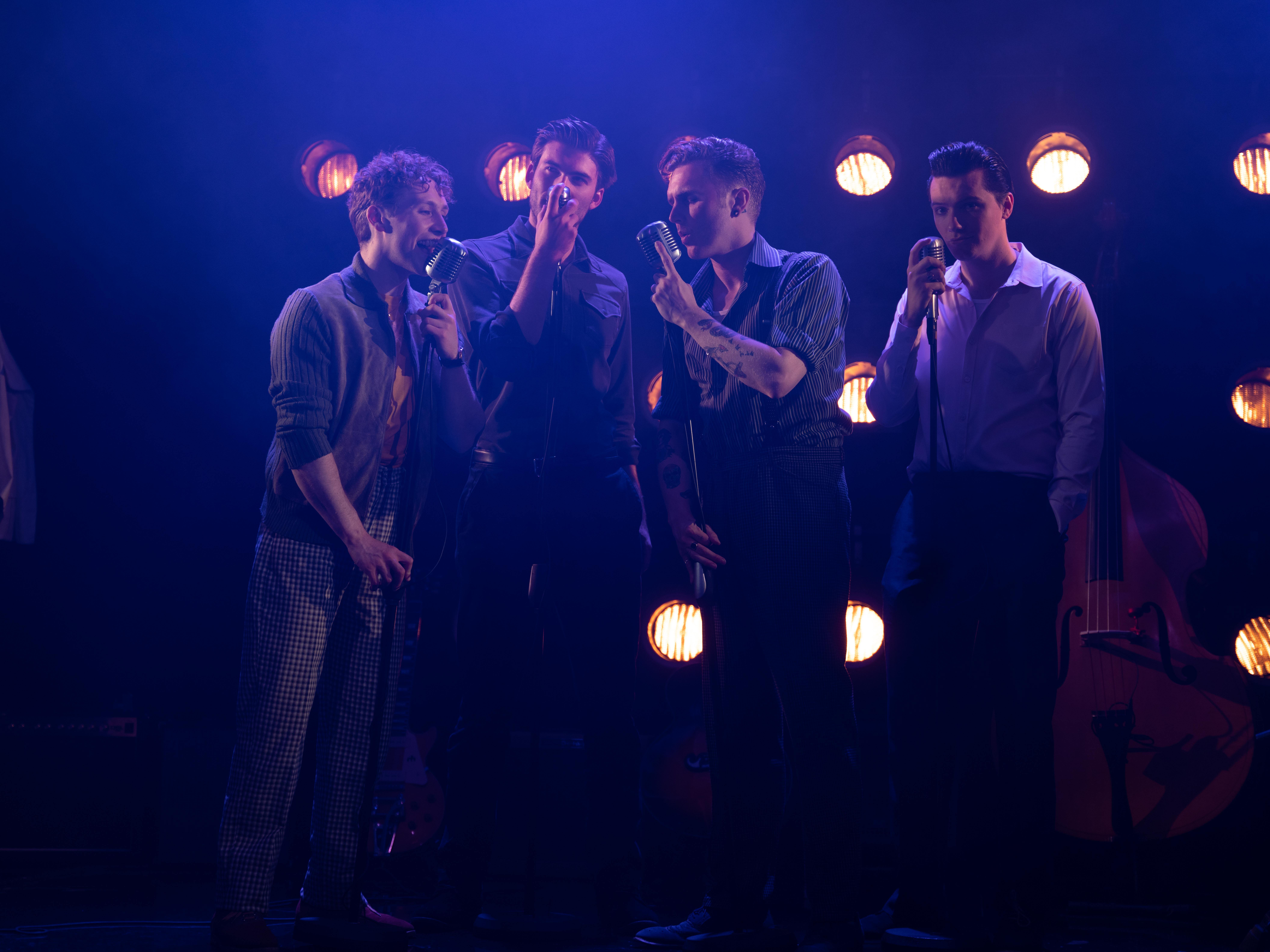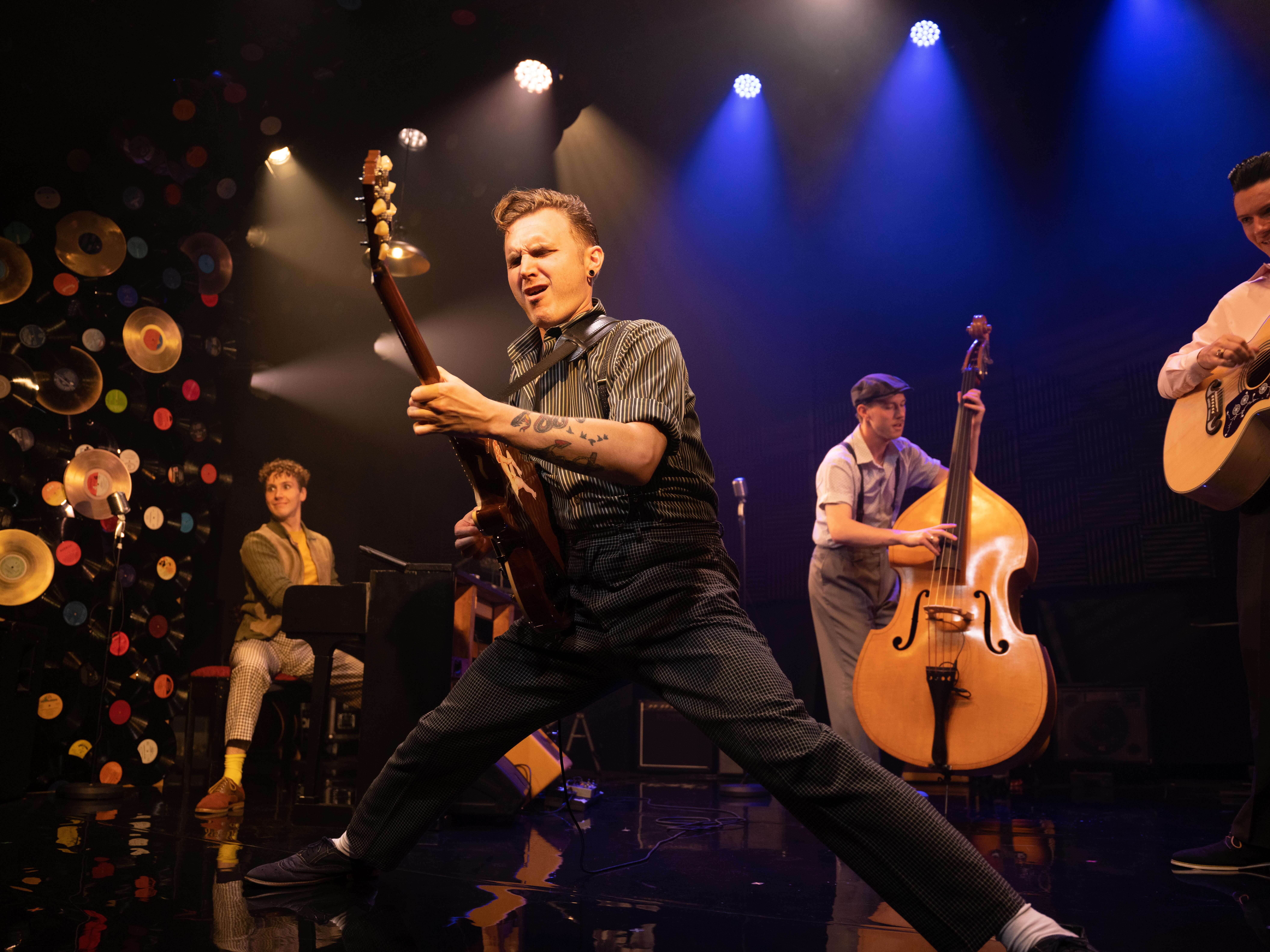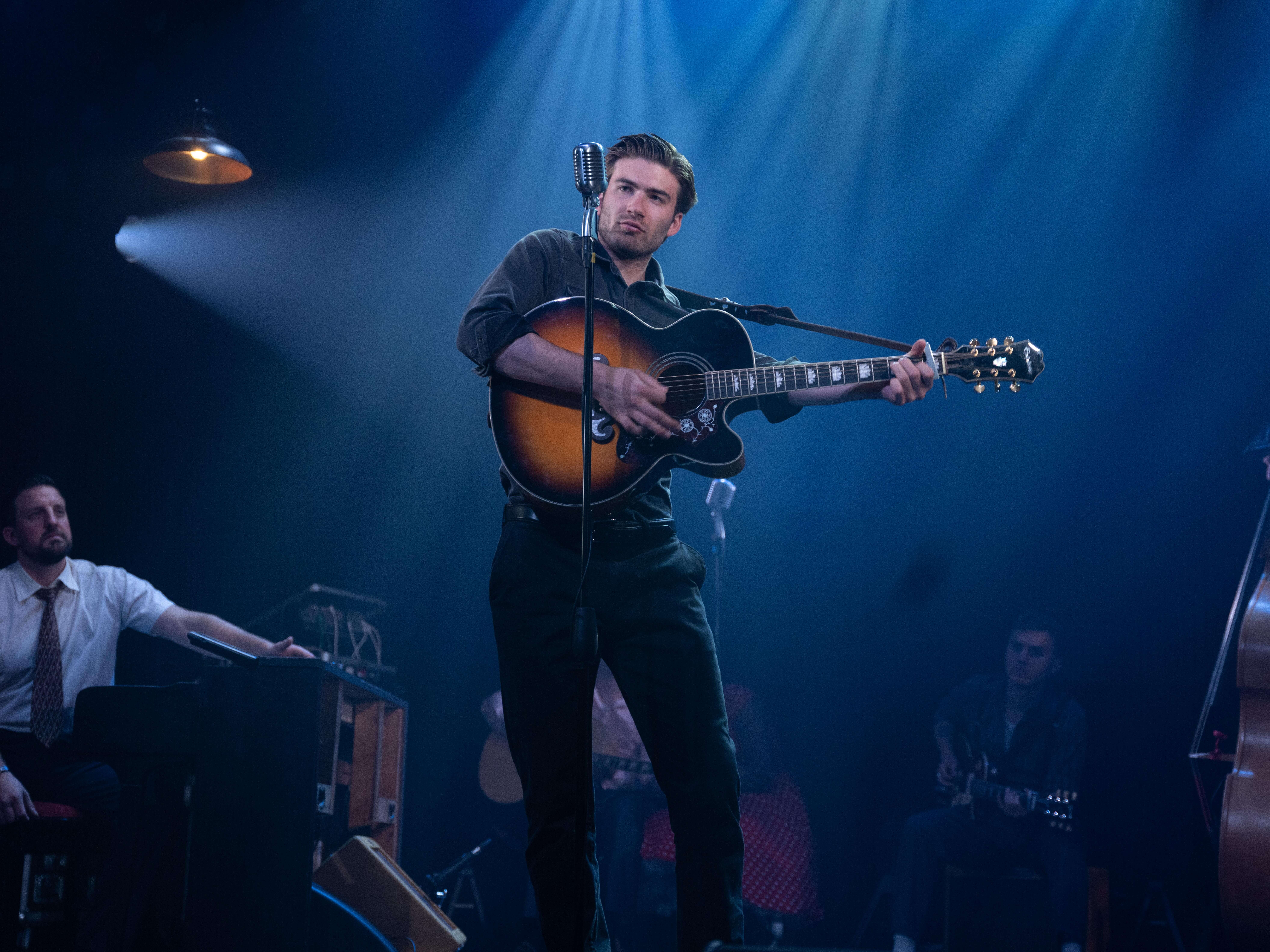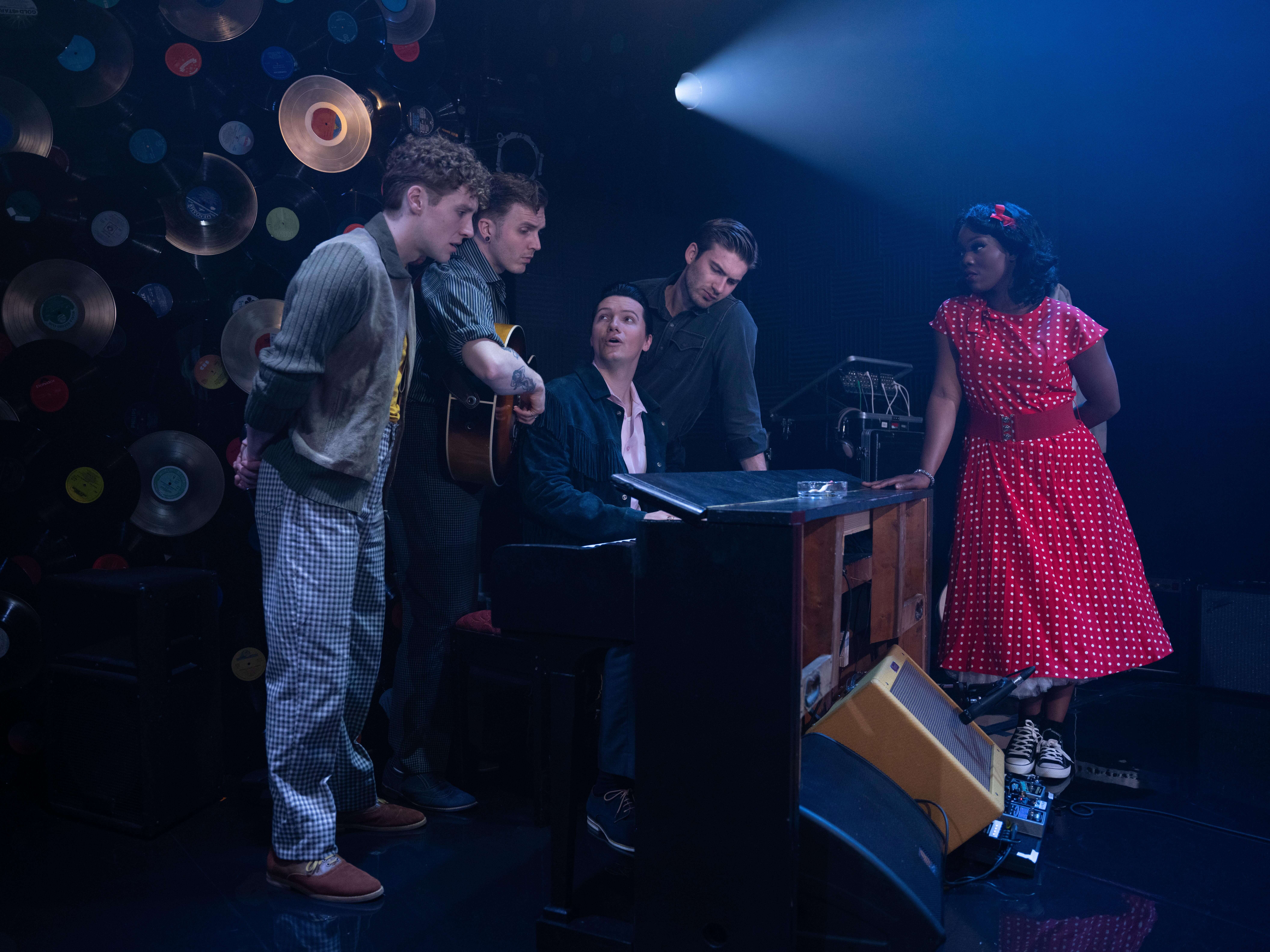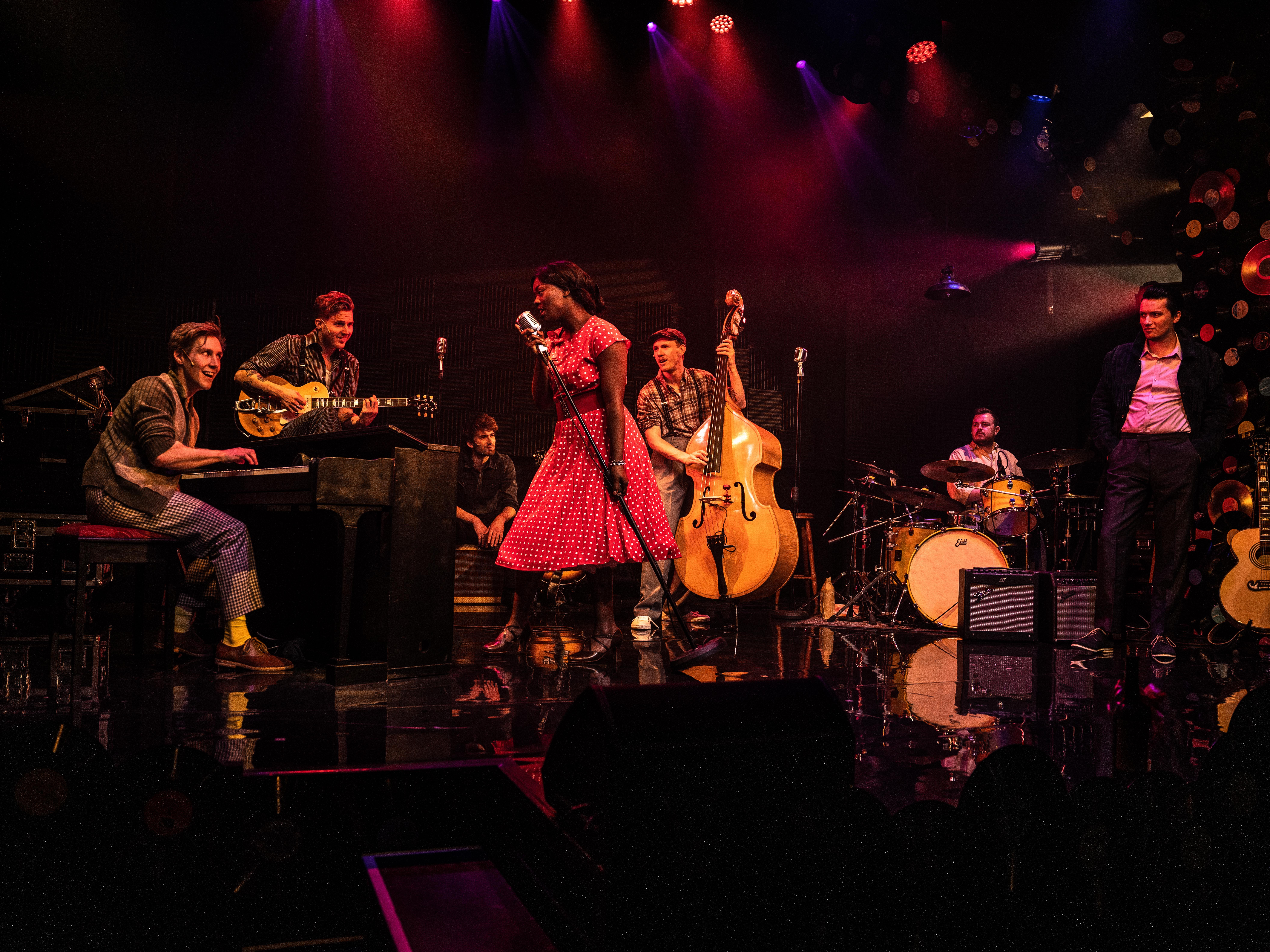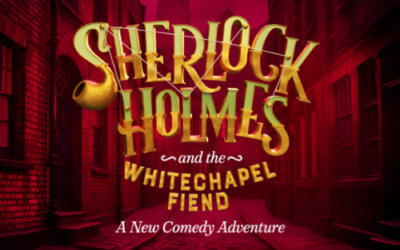 29 JANUARY – 09 MARCH 2024