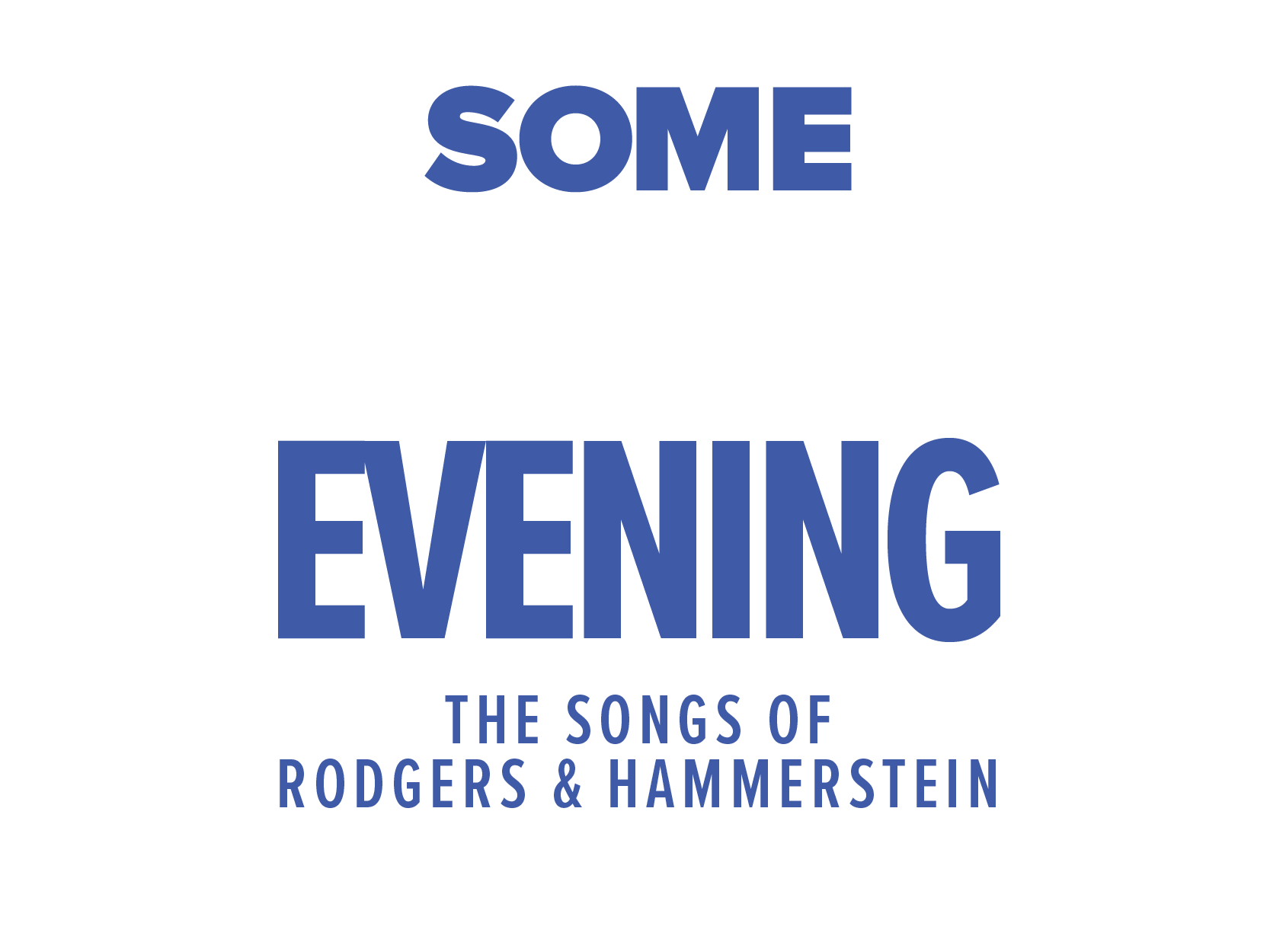 The Songs of Rodgers & Hammerstein 
Music by Richard Rodgers 
Lyrics by Oscar Hammerstein II 
Concept by Jeffrey B. Moss 
For Jerry Kravat Entertainment Services, Inc. 
A co-production by Barn Theatre and Everyman Theatre Cheltenham 
Directed by Paul Milton 
Richard Rodgers & Oscar Hammerstein II pioneered a flair that was all their own in the golden age of musical theatre. 
From 1940 to Hammerstein's death in 1960, this musical duo dominated the musical stage and big screen with hits such as South Pacific and Cinderella, and their mastery of creating stories through music that lived beyond the page or even the performance is much of what keeps their work alive and well today. More than those of any composer or lyricist writing for the stage, the songs of Rodgers & Hammerstein have become an integral part of our everyday lives. 
Some Enchanted Evening is an enthralling revue of some of their most stunning compositions and places five performers in a theatrical setting: first 'backstage,' where the songs are sung as personal interplay, and then 'onstage,' where the songs are presented to an audience. Some Enchanted Evening will delight you with a glorious parade of genuine hits. 
Meet the cast
Click the (+) to see more information about the cast
AOIBHEANN BIDDLE
as NELLIE
Originally from Derry in Ireland, Aoibheann trained at Trinity Laban Conservatoire of Music and Dance in London. 
Theatre credits include: Marge in Kinky Boots (NCL); Cricket in Pinocchio (U.K tour); The World Goes Round (the MAC); Pam in Third Wheel (Crazy Coqs/online web series); Lead Singer in Titanic Dance (China tour); Marion in Robin Good (Norwich Playhouse); and Baguette in Beauty and the Beast (Sutton Coldfield) for which she was Musical Director. 
Film and TV: 5 minutes of heaven (Big Fish Films), Spill It (BBC), In Cold Blood (BBC). 
Aoibheann is so excited to be in Cirencester- the place where her Granda was born and raised! She hopes you enjoy the show and these beautiful songs.
HEATHER CONDER
as JULIE
Heather trained in Music at The University of Cambridge (BA Hons) and then went on to do an MA in Musical Theatre at The Royal Conservatoire of Scotland.  
Theatre credits: Featured soloist in The Thursford Christmas Spectacular, Alice in Alice's Adventures in Wonderland (The Kenton Theatre); Legally Blonde (RCS/The Edinburgh Fringe); Sunday in The Park With George (NYMT/The Other Palace).
LAURIE DENMAN
as WILL
Training: First Class Ba (Hons) Degree in Musical Theatre from The Guildford School of Acting (GSA)
Acting Credits include:  'Arthur' in King Arthur: The Panto(The Roses Theatre, Tewkesbury); 'Cecil' in Around The World in 80s Days (Blackpool Grand Theatre in 2019 and 2021); 'Gleblii Von Vonvallavitch' in The Revellers Society (OSO Arts Centre and South Mill Arts); 'Jinx' in Plaid Tidings (Bridge House Theatre); 'Motel' in Fiddler On The Roof (Frinton Summer Theatre); 'Scarecrow' in The Wizard of Oz (Trinity Theatre); 'Timothy' in Salad Days (Union Theatre and Theatre Royal Bath); and 'Pop' in We Will Rock You (Marbella).
Film Credits include: 'Piano Man' in Living (alongside Bill Nighy, to be released in 2022).
MD/Arranger Credits include: Birdie's Adventures in the Animal Kingdom (Harrow Arts Centre); Around The World in 80s Days (Blackpool Grand Theatre); The Revellers Society (South Mill Arts); Sleeping Beauty (South Mill Arts); Plaid Tidings (Bridge House Theatre); and Fame (Hazlitt Theatre).
Laurie was awarded the 2017 Gillian Lynne Choreography Award whilst at GSA and has composed and arranged a variety of musicals both during GSA and subsequently. Laurie is thrilled to be joining the Barn Theatre for the first time as part of Some Enchanted Evening, singing beautiful arrangements of Rodgers and Hammerstein's classics.
EMMA JANE MORTON
as ANNA
Training: The Arden School of Theatre, Manchester.
Theatre credits include: Aladdin (Hornchurch); Just So (Watermill Theatre); Camelot (Watermill Theatre); Amelie (UK Tour & London; Keep The Home Fires Burning (Tour); Sweet Charity (Watermill Theatre); Crazy For You (UK Tour); Two Petite Pantos (Brighton Fringe); HONK (Union Theatre); Dick Whittington (Peterborough); A Midsummer Nights Dream (Windsor Castle); Aladdin (Peterborough); The Leader of the Pack (Waterloo East Theatre); A Midsummer Nights Dream (Savill Garden); Cabaret (Belfast); Blonde Bombshells of 1943 (London); Save the Last Dance for Me (UK Tour); and Dreamboats & Petticoats (UK Tour).
BEN PULMAN
as BILLY
Ben trained on the Actor/Musician program at Guildford School of Acting. Professional credits: An Actor-Musician production of Cinderella (The Production Exchange) and an immersive project The Command Centre (Park Lane Live). 
Credits whilst training: Richard III (2021) and Spend, Spend, Spend (2021).
Ben is a Multi-Instrumentalist, Arranger, Musical Director and Writer with an interest in composing for theatre. On top of writing for theatre, Ben has recently released his first EP of original songs entitled 'In the Final Glow'. Ben is delighted to be performing and celebrating the wonderful work of two giants of musical theatre.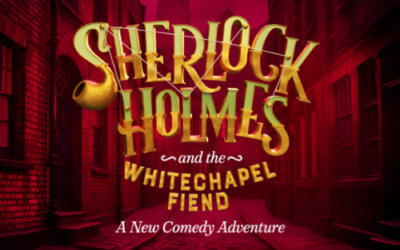 29 JANUARY – 09 MARCH 2024