BarnFest Summer Theatre Festival returns from 10-29 August! The festival will return to The Pavillion, which is located next to the theatre within the grounds of the newly opened hotel Ingleside House as well as a two-day residency from 21-22 August at the Manor House at Notgrove Estate, in association with Scoot Theatre.
This year BarnFest will be located inside Ingleside's newly refurbished pavilion. With full air conditioning and filtration. For additional safety measures we have decided to space you out a little bit. Therefore when you book, our ticket system will automatically block out any seats next to your party so that two bubbles are not next to each other. Please have a look at the seating plan and decide which block you wish to book. The system will automatically try to get you into your chosen block when purchasing. Please note, this image is for illustrative purposes only – you will need to select a performance from the list below.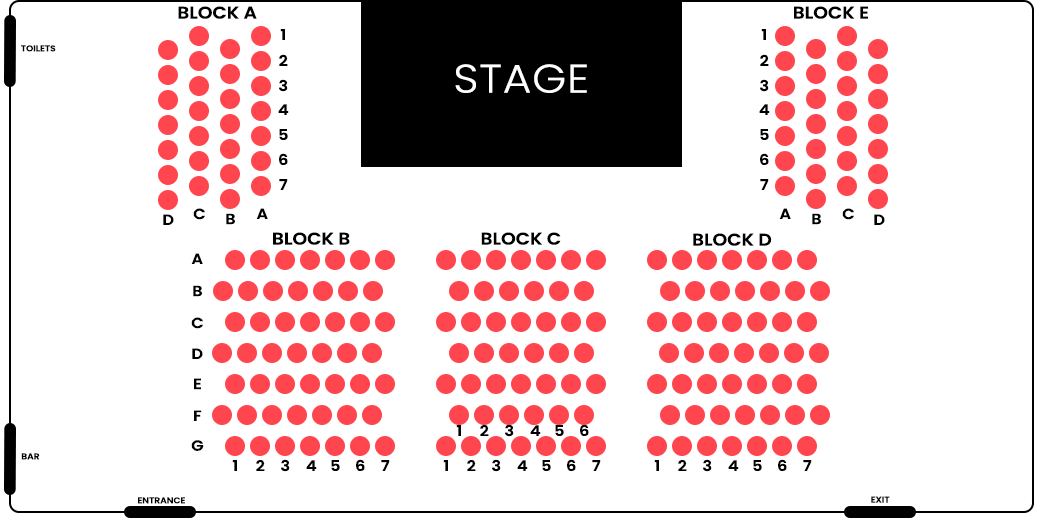 BarnFest.
There are currently no events.