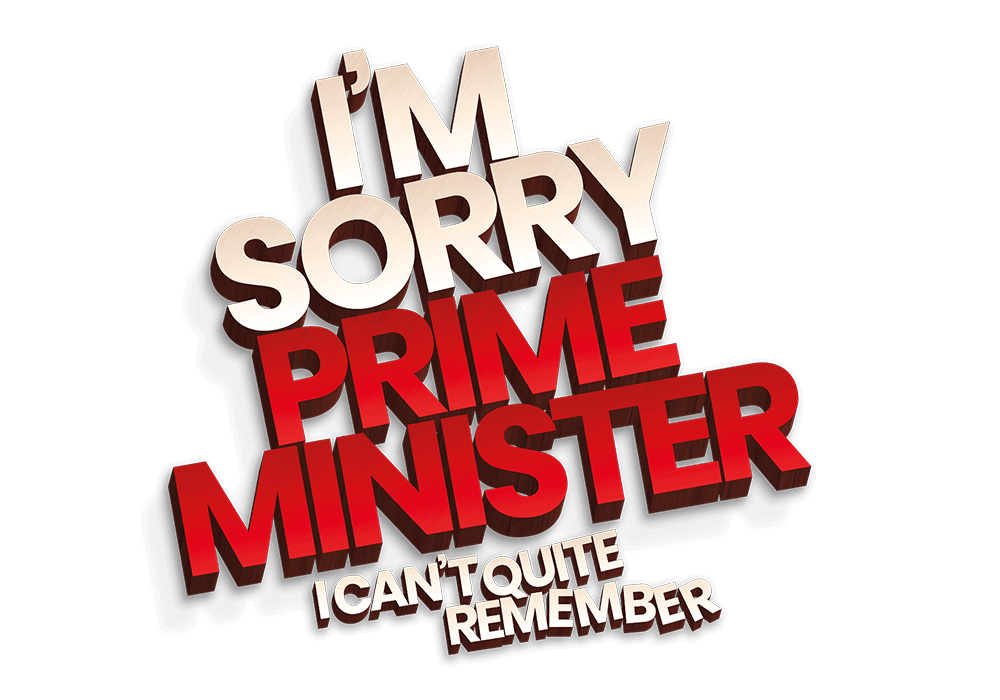 22 SEPtember – 04 NOVember
I'M SORRY, PRIME MINISTER,
I CAN'T QUITE REMEMBER
Written & directed by Jonathan Lynn
In celebration of the razor-sharp political satire Yes, Minister, the BAFTA Award-winning Jonathan Lynn, one of the original writers of the hit series, has penned a brand-new stage production, I'm Sorry Prime Minister I Can't Quite Remember.
A "Built by Barn" production, by the Barn Theatre, Cirencester, the final hilarious chapter in the classic Yes, Prime Minister series continues its biting satire on the political classes and provides a fitting farewell to the Hacker years.
Former Prime Minister, Jim Hacker, longs to see out his days from his Grand Master's Lodge at Hacker College, Oxford. The College Fellowship and students have very different ideas and eviction looms large.
Holed up in his new home at Hacker College, Oxford, Jim finds himself, as ever, in the midst of a set of problems mainly of his own making. Unsure of how to cope, he calls on his old and not so loyal Permanent Secretary Sir Humphrey Appleby. What ensues carries all the hallmark comedy of this classic partnership as well as being a touching portrait of two old sparring partners trying desperately to figure out the modern world and work out what their place is in it. In doing so they discover friendship and empathy as well as learning a few hard lessons about life.
Can Sir Humphrey Appleby, the PM's former Cabinet Secretary, save the day one last time? Will it be Yes, Prime Minister or I'm Sorry, Prime Minister?
RUNNING TIME
Approx. 2hrs 20mins, with a 20 min interval
PROGRAMME
Pre order and save 20%, or buy on the night for £5
JONATHAN LYNN
as JIM HACKER
CLIVE FRANCIS
as SIR HUMPHREY APPLEBY
MICHAELA BENNISON
as SOPHIE
CHRISTOPHER BIANCHI
as SIR DAVID KNELL
View all cast biographies
MARTIN JARVIS  OBE
JIM HACKER
Martin received the Theatre World Award for his performance as 'Jeeves' on Broadway. He recently played Edward Heath in Maggie & Ted (Garrick Theatre), and led the acclaimed West End, 'older' revival of The Importance of Being Earnest (Pinter Theatre.) National and West End appearances include The Importance and Pinter's Other Places (both with Judi Dench) and The Trojan War. Honour (Wyndham's), Ayckbourn's Woman in Mind, Henceforward and Frayn's Exchange (all at the Vaudeville Theatre.) Passion Play (Donmar), The Doctor's Dilemma (Almeida) and The Circle with Clive Francis (Chichester and Theatre Royal, Haymarket.) He starred in Rattigan's The Browning Version and David Hare's Skylight in the US. Films encompass Titanic, Girl With the Dragon Tattoo, Wreck-It Ralph, Phil Spector, United Passions, Brave the Dark, Taste the Blood of Dracula, Buster. Recent TV: Endeavour, Law & Order, Marple, Poirot, Doctor Who, Doctors, Election Spy, Taking the Flak, Inspectors Lynley, Morse and Frost. ShakespeaReTold, Absence of War. He was the subject of This Is Your Life. American TV: Stargate Atlantis, Murder She Wrote, Funny or Die (with Danny DeVito), Messiah (CBS), Numbers, By Jeeves, Walker Texas Ranger, Space Above and Beyond. Award-winning radio and audio recordings include Just William, PG Wodehouse, Charles Dickens, Sweeney Todd and various James Bond dramatizations. With Rosalind Ayres he has produced/directed numerous BBC radio dramas, and for NPR in America. In 2023 he received a BBC Life Time Achievement Award. Martin is the author of two bestselling books: Acting Strangely and Broadway, Jeeves? He is appointed OBE for his services to Drama.
CLIVE FRANCIS
SIR HUMPHREY APPLEBY
Clive Francis' theatre credits include: 'Tis Pity She's a Whore and A Small Family Business (for which he won the Clarence Derwent award) at the National Theatre. Recent appearances there include, The Circle, Never So Good and Les Blancs. He has also appeared in two seasons for the R.S.C: Three Hours after Marriage, Troilus and Cressida, and A Christmas Carol. Recent theatre includes, The Woman Hater, The Skin Game, 84 Charing Cross Road, The Gathered Leaves and Slaves of Solitude at Hampstead Theatre, and The Circle at the Orange Tree Theatre.
His numerous television and film appearances include: Bridgerton, David Copperfield, Entertaining Mr Sloane, Poldark, The Critic, The Far Pavilions, Yes, Prime Minister, Oedipus at Colonus, The Rear Column, Quartermaine's Terms, The Piglet Files, Lipstick on Your Collar, The 10%ers, Longitude, Pierrepoint, New Tricks and as Lord Salisbury in the television series The Crown. Recent films include, Mike Leigh's, Mr Turner, The Little Stranger, The Lost City of Z, Doolittle and Official Secrets. 
MICHAELA BENNISON
SOPHIE
Michaela graduated from the Royal Academy of Music and the University of Southampton, BA (Hons).
Theatre credits include: Provost in Measure for Measure (Moving Stories); The Ghost of Christmas Past in Antic Disposition's A Christmas Carol (Middle Temple Hall); Luciana in A Comedy of Errors; The Dresser (Theatre Royal Bath); Marie in Josephine (The Egg); Belle, Ghost of Christmas Future & Niece in A Christmas Carol (Tour); Dorian in The Unquiet Grave (Tour); Honey Grey in Lady of Jazz (Doye Mosse Productions); Juliet in Romeo & Juliet (Moving Stories Theatre Company); Amy in Hypochondria (Redgates Theatre Company); Tash in In Harms Way (Tour); Polly in Robinson Crusoe (Greenwich Theatre); Kate in The Rally (Stockwell Playhouse); Maria in The Nutcracker and the Mouse King (Cornerstone Arts); Researcher/Sunday Times Reporter in Brexit – The Musical (Edinburgh Frindge Fesitival); Polly Peachum in The Beggar's Opera (Lazarus Theatre Company); Susanna Walcott/Martha Corey in The Crucible (Broken Arrow Productions); Artist #3 in Pool (No Water) (SJ Theatre Productions); Featured Performer in Finding Our Way. Concerts include: Feature Soloist/Ensemble in Songs For Pride; Performer/Ensemble in Songs and Solidarity; Performer/Ensemble in West End Live (West End Gospel Choir); Diane (Ensemble Female 6) in How To Succeed In Business Without Really Trying (City of London Festival); Chorus in Friday Night Is Music Night – Christmas Special (BBC Radio 2); Soloist in Curtain Up! (The Royal Academy of Music); Chorus: National Youth Choir of Great Britain in Prom 38: Beethoven's 9th Symphony (BBC Proms); Chorus: National Youth Choir of Great Britain in Prom 29: Mahler's 2nd Symphony (BBC Proms).
Workshops and Showcases include: Various Roles in Coriolanus; Various Roles in Face to Face; Amy Quinn in Hypocondria: Gateways New Writing Showcase (Redgates Theatre Company); Various Roles in Romeo and Juliet (Stockwell Playhouse); Dinah in The Demon Headmaster (Goblin Theatre Company); Sparrers Can't Sing (Stockwell Playhouse); Various Roles in The Community.
CHRISTOPHER BIANCHI
SIR DAVID KNELL
Theatre credits include: Waiting For Anya (Barn Theatre), Of Mice and Men (The Torch Theatre) and Babes in the Wood, Othello, Tartuffe, All's Well That Ends Well, Hamlet, Much Ado About Nothing, Living Quarters, As You Like It, Arcadia, Richard III, The Cherry Orchard, King Lear, Antony and Cleopatra and Julius Caesar (all at Shakespeare at the Tobacco Factory); Othello (English Touring Theatre); Cinderella (MAC, Birmingham); The Boy Who Cried Wolf, No Loud Bangs series, The Rivals, Penetrator, Aesop's Fables (Bristol Old Vic); The Last Voyage of Sinbad the Sailor, A Christmas Carol, Alice through the Looking Glass, Waiting For Godot (Tobacco Factory); Betrayal, The Nutcracker (Bath Theatre Royal); The French Detective and the Blue Dog (Egg, Bath); A Flying Visit, The Crowstarver, Bonjour Bob, The Ministry of Fear (Theatre Alibi); King Lear, The Provok'd Wife, The Seagull, Filumena (Peter Hall Company); The Hunchback of Notre Dame, Charlotte's Web & The Three Musketeers (Duke's, Lancaster); Clown (Travelling Light); Blue/Orange (Plain Clothes), and Instant Wit; Desperate Men.
Television credits include: The Outlaws, The Pale Horse, Casualty, Gunpowder, X-Creatures, Historyonics & Dead Famous (BBC TV); The Café (Sky) and, for ZDF German TV, Radio Sea Breeze.
JONATHAN LYNN
WRITER AND DIRECTOR
Jonathan Lynn's West End theatre debut was as Motel the Tailor in the original London cast of Fiddler on the Roof.
London directing credits include: The Glass Menagerie, working with Tennessee Williams; Songbook (Best Musical, Society of West End Theatres Award and Evening Standard Award); Anna Christie (RSC, Stratford and the Donmar); Joe Orton's Loot, starring Leonard Rossiter; Pass The Butler by Eric Idle, Shaw's Arms And The Man, Coward's Tonight At 8.30, and The Gingerbread Man by David Wood (two seasons at The Old Vic). At the National Theatre, Lynn directed A Little Hotel on the Side by Georges Feydeau, and Three Men on A Horse (Olivier Award, Best Comedy). As Artistic Director of the Cambridge Theatre Company, Lynn directed 19 productions, producing 20 others, 9 of which transferred to the West End.  
Film directing: the cult classic Clue (he also wrote the screenplay), Nuns on the Run (also written by Lynn), My Cousin Vinny, The Distinguished Gentleman, Sgt. Bilko, Greedy, Trial And Error, The Whole Nine Yards, The Fighting Temptations and most recently, Wild Target.  
For television, Lynn's writing credits include dozens of episodes of various series, and the multi-award-winning series Yes Minister and Yes, Prime Minister, co-written and created with Antony Jay. Lynn authored The Complete Yes, Minister and The Complete Yes, Prime Minister, which cumulatively sold more than a million copies in hardback and have been translated into numerous languages and are still in print nearly 40 years later. As an actor, he has appeared in various well-loved TV films and series. 
He wrote (with Antony Jay) and directed the hit theatrical adaptation Yes, Prime Minister, and directed his more recent play The Patriotic Traitor, at The Park Theatre in London starring Laurence Fox. His recent books, Comedy Rules and Samaritans have both received rave reviews.  Lynn received an MA in Law from Cambridge University and describes himself as a recovering lawyer.  
LEE NEWBY
SET & COSTUME DESIGNER
Theatre includes:
The Enfield Haunting (Ambassadors Theatre);  The Last Five Years (Garrick Theatre/ China Tour);  Labour of Love (Noël Coward Theatre);  The Life I Lead (Wyndham's Theatre / UK Tour);  Ian McKellen's Hamlet and The Cherry Orchard (Theatre Royal Windsor);  Steve (Seven Dials Playhouse);  Wodehouse In Wonderland (UK Tour);  Les Misérables (The Mack Theatre, Mountview);  My Night with Reg (Turbine Theatre);  Killing The Cat (Riverside Studios);  Romeo and Juliet,  Richard III (Shakespeare's Rose Theatre, York);  Homos, Or Everyone in America (Finborough Theatre);  Musik (Leicester Square Theatre);  Vienna 1934 – Munich 1938 (Ustinov Studio Theatre, Bath);  The View Upstairs (Soho Theatre);  The Importance of Being Earnest (Theatr Clwyd);  Abigail's Party (UK Tour);  SUS,  Mother of Him,  Whodunnit [Unrehearsed],  Gently Down the Stream (Park Theatre);  The Last Five Years,  Grand Hotel,  Dogfight (Southwark Playhouse);  Mythic (Charing Cross Theatre);  Lunch, The Bow of Ulysses (Trafalgar Studios);  Floyd Collins (Wilton's Music Hall);  A Prayer for Wings,  Jerker (King's Head Theatre);  Spin,  The Crown – Live!, Cruel Intentions (Edinburgh Festival);  The Tempest,  Deathwatch,   Ignis (Coronet Theatre);  First Lady Suite (Mountview);  Stay Awake, Jake (The Vault Festival);  Violet,  Spend, Spend, Spend (Bridewell Theatre).
Please select a date using the arrows or the calendar icon, then select your seats.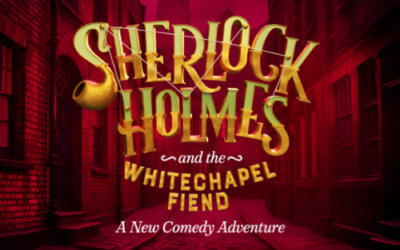 29 JANUARY – 09 MARCH 2024
THE BARN THEATRE
5 Beeches Road 
Cirencester
Gloucestershire
GL7 1BN