As well as challenging and educating our audiences from our stage, we also support a vibrant programme of development, participation, education and outreach work in the community and online. Not many people know that we: 
Provide workshops and short performances for schools, dealing with issues affecting mental health

Provide hundreds of free theatre ticket for local schools with a high pupil premium ratio every year through our Play it Forward scheme

Film all our productions and make them available as digital downloads for educational content

Stage large-scale community events to help build local identity and pride. You may remember our human poppy, our Song for Cirencester or our Christmas Advent Festival. 


We are also currently fundraising for a community outreach person who can reprise our pre-Covid workshops in care homes and hospitals, aiming to improve the quality of life of people with dementia or dealing with pain and anxiety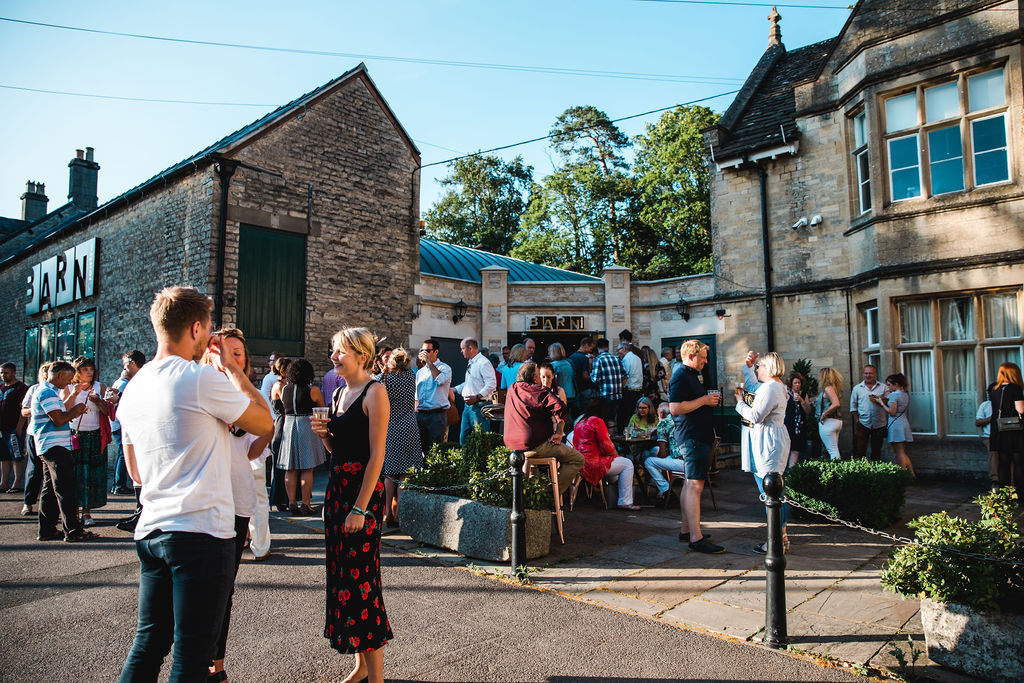 Bringing the community together.
In 2024, we will stage another mass-participation event in Cirencester Market Place to mark an important discovery that changed the identity of our town, and which will celebrate human creativity and the wonders of the natural world.  
 The event will be supported by a programme of outreach activities and celebrations to bring the community together. 
Make sure you follow us on social media to find out more. 
If you would like to support our innovative work, see our Support Us page for all the ways you can get involved. 
For further information, contact Di Cronin: di.cronin@barntheatre.org.uk 
THE BARN THEATRE
5 Beeches Road 
Cirencester
Gloucestershire
GL7 1BN