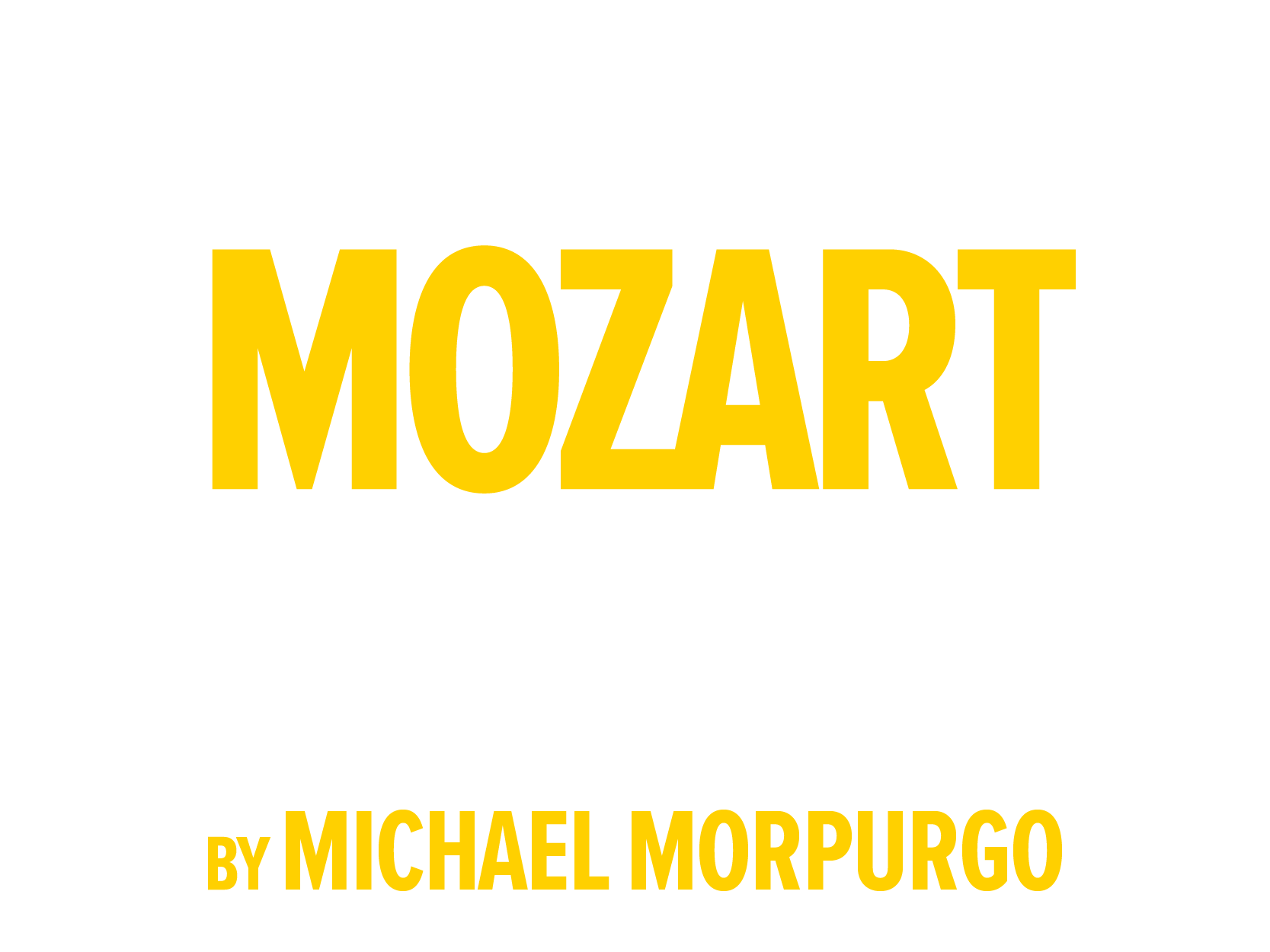 Adapted for the stage by Vicki Berwick 
A Barn Theatre production in association with Bob & Marianne for Anthology Theatre and The Everyman Theatre Cheltenham. 
Directed by Jessica Daniels 
Composition, Arrangements & Musical Supervision by Rudy Percival 
The Mozart Question is the fourth Michael Morpurgo book to get the Barn Theatre treatment. 
Following our successful productions of the Butterfly Lion, Private Peaceful and The Elephant in the Garden, The Barn and Michael have collaborated to bring this hugely important story to life. 
The story has been adapted for the stage by the Vicki Berwick and will include a multi-talented cast of musicians. 
We open with a young reporter being sent to interview a great violinist Paolo Levi. There's just one thing she is told not to do and that is to ask the Mozart question. 
However, as the interview begins, Paolo takes the opportunity to tell her his life story, including the answer to mystery. 
He takes us back to his life as a little boy growing up in Venice and recounts how he discovered a violin in his own home. A violin with a haunting traumatic past set against the background of the Holocaust. Michael Morpurgo's moving tale of love, secrets and survival is bound together by the power of music in the hardest of times. 
Meet the cast
Click the (+) to see more information about the cast
Matthew Romain
Playing Gino / Old Paolo 
Theatre includes: Cinderella (Barn Theatre), Holes (Nottingham Playhouse/UK tour); Rage but Hope (Edinburgh/Streatham Space Project); The Indian Queen (Opera de Lille); Macbeth, The Inn at Lydda, Hamlet - world tour, King Lear, Hamlet (Shakespeare's Globe); Blithe Spirit (Frinton Festival Theatre); Dr Jekyll & Mr Hyde (UK tour); The Borrowers, Sleeping Beauty (Watermill); Pride & Prejudice (Nottingham Playhouse/York Theatre Royal); Before the Party (Salisbury Playhouse); The Delicate Art of Keeping in Touch (Lion & Unicorn Theatre); Twelfth Night (Orange Tree); The Recruiting Officer (Donmar Warehouse); Privates on Parade, See How They Run, My Fair Lady, Trelawney of the 'Wells' (Pitlochry Festival Theatre); Onassis (West End & Derby Playhouse); The Shape of Things (Arts Theatre).

Television includes: World on Fire (BBC/Mammoth), Sherlock (BBC).

Film includes: Clay Kickers, Blue Iguana (UK Film Studio Productions). 
Matt Ray Brown
Playing Heinrich 
This is Matt's second production for The Barn Theatre, after appearing in Henry V in 2019. 
Other theatre includes: Copenhagen (Theatre Royal Bath and touring); The Inheritance (Noel Coward Theatre); Journey's End (Immersion Theatre); 1984 (Headlong – Playhouse Theatre/American Repertory Theatre); Parkway Dreams (Eastern Angles); Ghosts (Trafalgar Studios); An Enemy of the People (Just Jones &); Sports Play (Just a Must);  
Casablanca (Future Cinema); The Winter's Tale (Shake-a-leg); Romeo and Juliet (British Shakespeare Company);  
A Midsummer Night's Dream (Open air tour); Broken (Sir John Mills Theatre); Henry V (Tour De Force Ltd); Romeo and Juliet (Cambridge Touring Theatre). 
Film includes: Apocryphal; Eve; Shift; Europa, Based on a True Story; Blood Myth; Things of the Aimless Wanderer; Aviatrix; Brothers of War; Shelter; FIT; Angel. 
Television: Christmas in London (TV movie); Asking for It/Living at Home in Your 30s/Witch Hunt (BBC3 Quickies); Murder Maps. 
Ian Harris
Playing Benjamin 
Training: Arts Educational Drama School, and Ecole Phillipe Gaulier. 
Ian has performed in theatres across the UK, the West End and on Broadway for the past 25 years. This is the second time he has worked on a Michael Morpurgo adaptation, following Twist of Gold for Polka Theatre.  
Theatre work has included: Tom's Midnight Garden (UK tour and New Victory Theatre, New York); The Pocket Orchestra (Trafalgar Studios, West End); The Tempest, Much Ado About Nothing, Swallows & Amazons, As You Like It, Two Gentlemen of Verona, and Stig of the Dump (Storyhouse, Chester); Treasure Island (Bristol Old Vic); The Homecoming and Twelfth Night (York Theatre Royal); Great Expectations (Manchester Library); A Christmas Carol (Liverpool Playhouse); Peter & the Starcatcher (Northampton Theatre Royal); The Grapes of Wrath (Colchester Mercury); Far From the Madding Crowd (Newbury Watermill); The Wizard of Oz (Basingstoke Haymarket); The Rivals (Worcester Swan); and A Winter's Tale (Salisbury Playhouse). 
He has toured extensively with companies such as the Rude Mechanicals, Cherub, Hammerpuzzle, and the Unicorn, and has a passion for developing new theatre work. As a violinist he trained classically, but has played with various bands over the years, encompassing styles ranging from folk to prog-rock. 
Eleanor Turiansky
Playing Laura
Eleanor (She/Her) is an Actor-Musician trained at the prestigious Guildford School of Acting, graduating at the height of the Pandemic in 2020. Credits include Big Noise (National theatre of Scotland & Dundee Rep), Rearranged (The Grad Fest), and The Mozart Question (Workshop – The Barn Theatre). Credits whilst training include The Recruiting Officer, The Diary Of Anne Frank and The Tempest (all for GSA). Eleanor is delighted to be making her Professional stage debut at The Barn Theatre. 
Lara Lewis
Playing Leslie / Young Paolo  
Theatre Credits include: The Hired Man (Queen's Hornchurch, Hull Truck, Oldham Coliseum), Me and the Girls (UK Tour), Daisy Pulls it Off (Charing Cross Theatre), We Need Bees/Gwarchog y Gwenyn Gweithgar, The Arandora Star, The White Feather/Y Bluen Wen (Theatr na nÓg), The Scarlet Letter (Dumbwise Theatre) and Little Red Riding Hood (All-In Productions)​. 
TV Credits include: Hen Wragedd a Ffyn (S4C).
Mikey Tsoukkas
Playing Violin I & Music Captain 
Mikey trained at Arts Ed where he performed leading roles in Macbeth, The Cherry Orchard & A Table Tennis Play. He also spent time training at the Royal College of Music & with the National Youth Theatre. He most recently appeared in Channel 4 comedy Stath Lets Flats and is absolutely delighted to be making his professional stage debut at The Barn Theatre. 
Phyllis Ho
Playing Violin II 
Training: Royal Central School of Speech and Drama
Theatre includes: Life of Pi (Wyndham's Theatre), Giraffes Can't Dance (Curve Leicester) The Vagina Monologues (Ugly Duck) Gary's Not Well (Ragged Trouser Theatre)
Film includes: Fish; Are You Sleeping?; Mr Baggage
Elzbieta Kalicka
Playing Viola  
Elzbieta trained at Wac Arts acquiring a Diploma in Professional Musical Theatre.  
Her theatre credits include The Brothers Grimm present: Cinderella (The Barn Theatre, Cirencester), credits in training: Mac the Knife in The Threepenny Opera, DNA and Bernarda Alba. 
Emma Whittaker
Playing Cello 
Training: Mountview Academy of Theatre Arts. 
Theatre credits include: The Green Fairy (Union Theatre), Chaplin – The Charlie Chaplin Story (UK Tour); Gatsby (Union Theatre); Merlin's Apprentice (Brewhouse Theatre, Taunton); A Christmas Carol (Antic Disposition); The World of Musicals (German Tour); The Snow Spider (UK Tour); Uncle Vanya (Theatre Collection). 
Films and recordings include: Around The World In 80 Days (International Theatre & Music Ltd); How Not To Disappear Completely (Beyond Mirrors); Love Lost (CJJames Films). 
Most recently Emma has been filming for an upcoming Warner Bros production, due for cinema release in March 2023. 
Meet the creatives
Click the (+) to see more information about the cast
Sir Michael Morpurgo
Author
Michael Morpurgo is the former Children's Laureate and best-selling author of over 150 books, including Private Peaceful, Kensuke's Kingdom, The Butterfly Lion, and War Horse, which became a hugely successful production from the National Theatre and a movie by Steven Spielberg. In 1976, Michael and his wife, Clare, started the charity Farms for City Children which offers children and teachers from urban primary schools the chance to live and work on a working farm for a week, and gain hands-on experience of the countryside . Michael received a Knighthood in 2018 for services to literature and charity.
Vicki Berwick
Adaptor  
Vicki Berwick was part of the Royal Court Young Writers Programme. Her plays include Lucky (Katzpace and The Chiswick Playhouse); MonkeyBars (Katzpace); and Whistle (Old Red Lion). She has written adaptations of The Polar Express (Storystock, Bush Theatre); and Mr Benn (RiversideStudios). She has also adapted two of Michael Morpurgo's novels into concerts Poppy Field and Carnival of the Animals.
Jessica Daniels
Director 
Directing credits include: The Butterfly Lion (Barn Theatre); The Snow Queen (RABBLE Theatre / South Street Arts Centre); A Pupil (Park Theatre);Connect NOW Monologues (The Old Vic); Conquest (VAULT Festival / The Bunker); The State We're In (Theatre503).
Jess is one half of MAGNA, an arts collective creating art in many different ways. Work with MAGNA includes: Dagny Wants To Dance (Bureau of Silly Ideas); 5WTCYL (online); Beige (online); Beige (VAULT Festival). You can see more at www.wearemagna. org
Jess has been the Resident Director of the Olivier Award-Winning Girl From the North Country since it began at The Old Vic in 2017. This includes two West End transfers, and the North American premiere in Toronto in 2019.
Rudy Percival
Composer & Music Supervisor
Rudy graduated from the Guildhall School of music and Drama and is now studying for a Master of Music at the Royal Academy of Music. His musical, Between (Silk Street Theatre, Barbican, London) was selected as one of the premiere productions for the National Student Drama Festival's online 'HUB,' and his orchestral piece, Drifting, Dancing was awarded the 2021 Ian Horsbrugh Memorial Prize for Composition. His credits as a musical director include A Perfect Christmas (Above the Stag, London), and Little Shop of Horrors (Barn Theatre, Cirencester). He has also provided keyboard programming for productions of Merrily We Roll Along (Silk Street Theatre) and Bring It On (Bird College, London).
Ceci Calf
Set & Costume Design  
Ceci graduated from Royal Welsh College of Music & Drama in 2018, and is now based in London working as a theatre designer and associate.
Previous Design credits include: To Have And To Hold (The Hope Theatre); Yes So I Said Yes, How To Survive An Apocalypse (Finborough Theatre); Rocky Road (Jermyn Street Theatre, Stream.Theatre), Not Quite Jerusalem (Finborough); One Million Tiny Plays About Britain (Jermyn Street & Watermill Theatre);The Wind of Heaven (Finborough); Five Green Bottles, Tithonus R&D (Sherman Theatre); Cheer, Mydidae (The Other Room); The Cut (LAMDA & Lion And Unicorn), Yellow Moon (LAMDA).
Previous Associate Design credits include: Anything Is Possible If You Think About It Hard Enough (Southwark Playhouse)
Ben Hudson
Sound Designer 
Benjamin Hudson is a music producer and sound designer. He has soundtracked films for adidas, Vogue Italia, Lexus, Google, Nokia, Stonewall and Unicef among others.
Working closely with anarchic theatre makers, In Bed With My Brother, he has created sound for their shows PRIME_TIME (Barbican), Tricky Second Album (Edinburgh) and their breakout production, WE ARE IAN.
Other theatre credits include: BEIGE (Magna); Ragnarok (Eastern Angles); Helver's Night (York Theatre Royal); and The Snow Queen, Hansel & Gretel, Henry I, Matilda The Empress, The Last Abbot (Rabble).
Mark Conway
Movement Director
As Movement Director, credits include Acedian Pirates (Theatre503); Sex with Robots and Other Devices (Live Theatre); Land of Our Fathers (Theatre503, Trafalgar Studios, UK Tour) (Winner of the Time Out Critic's Choice and Fringe Show of the Year 2013).
Mark has recently joined forces with movement director, Eloise Secker to set up a company called Play Dead to work collaboratively on projects as a movement duo.
Credits for Play Dead include Father's Son, Blue Departed and Safe Sex (Vault Festival); Lobster (Underbelly, EdFringe); Grafting (Rose TheatreKingston, IYAF); The Everlasting Club (Jeva Films).
Sam Rowcliffe-Tanner
Lighting Designer  
Sam has worked in theatre since school. His career has taken him to events all over the world, including the launch of Samsung's new phones in Barcelona and the Goodwood Festival of Speed in Sussex. His skills range from lighting and projection design to large-scale WiFi networks. Alongside Chris Cleal, Sam was very involved in the rebuild and design of the Barn Theatre.
Professional shows at the Barn include: The Secret Garden, The Rise and Fall of Little Voice, The Hound of the Baskervilles, Just So, The Butterfly Lion, Henry V, The 39 Steps, Daddy Long Legs, A Christmas Carol, The Importance of Being Earnest, Private Peaceful, Marry Me a Little, Peter Pan, A Russian Doll, Stones in his Pockets, David Copperfield, and The Brothers Grimm present: Cinderella.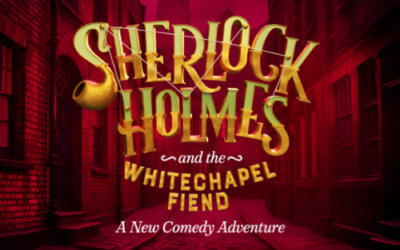 29 JANUARY – 09 MARCH 2024