Why not come and join our Barn Ensemble?

Our Patrons are very much 'part of the family' and get involved with many unique events, such as press nights, technical rehearsals, backstage tours and meeting cast members. 
The Barn Theatre is a Registered Charity. We received Arts Council support to help us through Lockdown but currently receive no statutory support at all. But, like all theatres, finances are prohibitively tight. 
Without the vital support of our Patrons we would not be able to put on the high-quality innovative productions we do, or support our vital Outreach programmes such as our Play It Forward scheme which provides the opportunity for people, who would otherwise be unable to do so, to experience the magic of theatre.
There's nothing to lose by getting in touch, and a whole lot of fun and enjoyment to be gained by becoming part of our family!
Come and meet the team, have a backstage tour and get to see a bit of how the theatre works.
To find out more, contact Di Cronin. 
Email: di.cronin @barntheatre.org.uk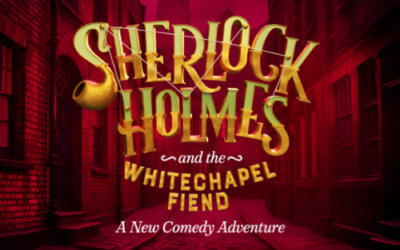 29 JANUARY – 09 MARCH 2024
THE BARN THEATRE
5 Beeches Road 
Cirencester
Gloucestershire
GL7 1BN