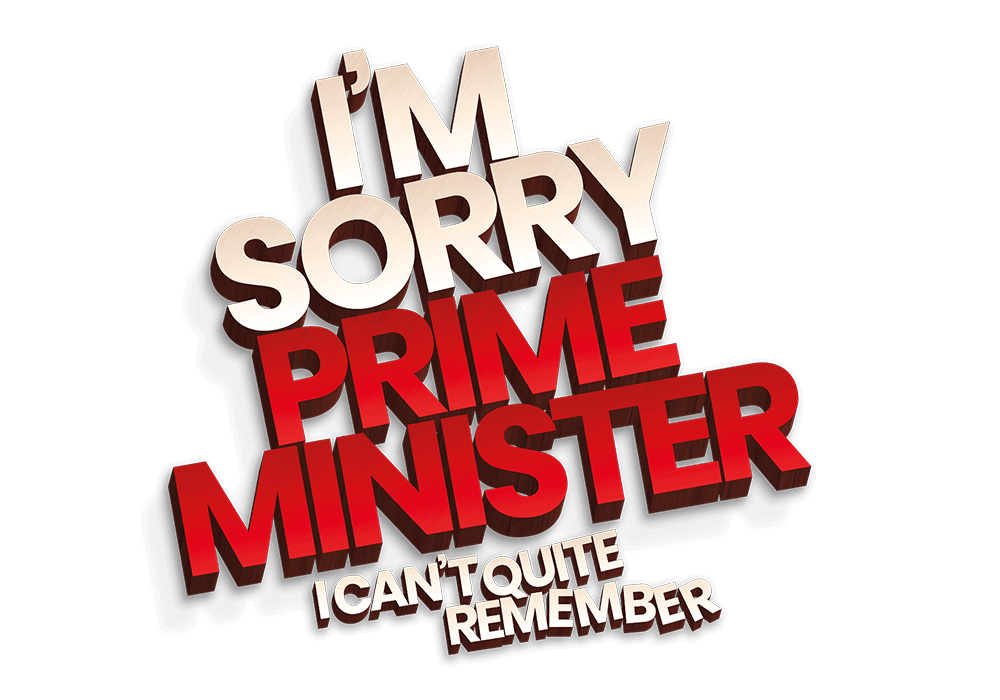 I'M SORRY, PRIME MINISTER,
I CAN'T QUITE REMEMBER
Written & directed by Jonathan Lynn
In celebration of the razor-sharp political satire Yes, Minister, the BAFTA Award-winning Jonathan Lynn, one of the original writers of the hit series, has penned a brand-new stage production, I'm Sorry Prime Minister I Can't Quite Remember.
A "Built by Barn" production, by the Barn Theatre, Cirencester, the final hilarious chapter in the classic Yes, Prime Minister series continues its biting satire on the political classes and provides a fitting farewell to the Hacker years.
Former Prime Minister, Jim Hacker, longs to see out his days from his Grand Master's Lodge at Hacker College, Oxford. The College Fellowship and students have very different ideas and eviction looms large.
Holed up in his new home at Hacker College, Oxford, Jim finds himself, as ever, in the midst of a set of problems mainly of his own making. Unsure of how to cope, he calls on his old and not so loyal Permanent Secretary Sir Humphrey Appleby. What ensues carries all the hallmark comedy of this classic partnership as well as being a touching portrait of two old sparring partners trying desperately to figure out the modern world and work out what their place is in it. In doing so they discover friendship and empathy as well as learning a few hard lessons about life.
Can Sir Humphrey Appleby, the PM's former Cabinet Secretary, save the day one last time? Will it be Yes, Prime Minister or I'm Sorry, Prime Minister?
CHRISTOPHER BIANCHI
as JIM HACKER
CLIVE FRANCIS
as SIR HUMPHREY APPLEBY
MICHAELA BENNISON
as SOPHIE
ANDY HAWTHORNE
as SIR DAVID KNELL
YASMIN KEITA
Understudy for SOPHIE
ANDREW MCDONALD
Understudy for SIR DAVID KNELL / JIM HACKER
View all cast biographies
CHRISTOPHER BIANCHI
JIM HACKER
Theatre credits include: Waiting For Anya (Barn Theatre), Of Mice and Men (The Torch Theatre) and Babes in the Wood, Othello, Tartuffe, All's Well That Ends Well, Hamlet, Much Ado About Nothing, Living Quarters, As You Like It, Arcadia, Richard III, The Cherry Orchard, King Lear, Antony and Cleopatra and Julius Caesar (all at Shakespeare at the Tobacco Factory); Othello (English Touring Theatre); Cinderella (MAC, Birmingham); The Boy Who Cried Wolf, No Loud Bangs series, The Rivals, Penetrator, Aesop's Fables (Bristol Old Vic); The Last Voyage of Sinbad the Sailor, A Christmas Carol, Alice through the Looking Glass, Waiting For Godot (Tobacco Factory); Betrayal, The Nutcracker (Bath Theatre Royal); The French Detective and the Blue Dog (Egg, Bath); A Flying Visit, The Crowstarver, Bonjour Bob, The Ministry of Fear (Theatre Alibi); King Lear, The Provok'd Wife, The Seagull, Filumena (Peter Hall Company); The Hunchback of Notre Dame, Charlotte's Web & The Three Musketeers (Duke's, Lancaster); Clown (Travelling Light); Blue/Orange (Plain Clothes), and Instant Wit; Desperate Men.
Television credits include: The Outlaws, The Pale Horse, Casualty, Gunpowder, X-Creatures, Historyonics & Dead Famous (BBC TV); The Café (Sky) and, for ZDF German TV, Radio Sea Breeze.
CLIVE FRANCIS
SIR HUMPHREY APPLEBY
Theatre credits includes: Slaves of Solitude (Hampstead Theatre); Inspector Calls (London's Playhouse Theatre); 'Tis Pity She's a Whore, Never so Good and Les Blancs (National Theatre); The Madness of George 111 (Apollo Theatre); Enron (Coward Theatre) Absolute Turkey (Gielgud Theatre); Gross Indecency (Gielgud Theatre) Single Spies (Queens Theatre); Three Hours after Marriage, Troilus & Cressida and A Christmas Carol (RSC) Entertaining Mr Sloane (Arts Theatre) The Tempest (Nottingham Playhouse) Loot (Bristol Old Vic), The Circle (The Orange Tree, which will also tour early 2024, and for the past twenty years his one-man, A Christmas Carol which has taken him across the UK. Ireland, France and Singapore.
Recent TV includes: Lipstick on Your Collar, Anatomy of a Scandal, The Crown, Bridgerton, The Larkins
Recent films: Official Secrets, The Little Stranger, Turner, The Lost City of Z, Doolittle
Clive Francis is also a successful caricaturist and illustrator, and playwright. He has adapted for the stage, Our Man in Havana, The Hound of the Baskervilles, Three Men in a Boat, Thark, The Small Hand and Alice the Musical.
MICHAELA BENNISON
SOPHIE
Michaela graduated from the Royal Academy of Music and the University of Southampton, BA (Hons).
Theatre credits include: Provost in Measure for Measure (Moving Stories); The Ghost of Christmas Past in Antic Disposition's A Christmas Carol (Middle Temple Hall); Luciana in A Comedy of Errors; The Dresser (Theatre Royal Bath); Marie in Josephine (The Egg); Belle, Ghost of Christmas Future & Niece in A Christmas Carol (Tour); Dorian in The Unquiet Grave (Tour); Honey Grey in Lady of Jazz (Doye Mosse Productions); Juliet in Romeo & Juliet (Moving Stories Theatre Company); Amy in Hypochondria (Redgates Theatre Company); Tash in In Harms Way (Tour); Polly in Robinson Crusoe (Greenwich Theatre); Kate in The Rally (Stockwell Playhouse); Maria in The Nutcracker and the Mouse King (Cornerstone Arts); Researcher/Sunday Times Reporter in Brexit – The Musical (Edinburgh Frindge Fesitival); Polly Peachum in The Beggar's Opera (Lazarus Theatre Company); Susanna Walcott/Martha Corey in The Crucible (Broken Arrow Productions); Artist #3 in Pool (No Water) (SJ Theatre Productions); Featured Performer in Finding Our Way. Concerts include: Feature Soloist/Ensemble in Songs For Pride; Performer/Ensemble in Songs and Solidarity; Performer/Ensemble in West End Live (West End Gospel Choir); Diane (Ensemble Female 6) in How To Succeed In Business Without Really Trying (City of London Festival); Chorus in Friday Night Is Music Night – Christmas Special (BBC Radio 2); Soloist in Curtain Up! (The Royal Academy of Music); Chorus: National Youth Choir of Great Britain in Prom 38: Beethoven's 9th Symphony (BBC Proms); Chorus: National Youth Choir of Great Britain in Prom 29: Mahler's 2nd Symphony (BBC Proms).
Workshops and Showcases include: Various Roles in Coriolanus; Various Roles in Face to Face; Amy Quinn in Hypocondria: Gateways New Writing Showcase (Redgates Theatre Company); Various Roles in Romeo and Juliet (Stockwell Playhouse); Dinah in The Demon Headmaster (Goblin Theatre Company); Sparrers Can't Sing (Stockwell Playhouse); Various Roles in The Community.
ANDY HAWTHORNE
SIR DAVID KNELL
Training: ALRA (Academy of Live and Recorded Arts).
Theatre – West End/NT: Standing at the Sky's Edge (National Theatre); Hamlet (Harold Pinter); Hay Fever (Duke of York's); This House (Garrick); Another Country (Trafalgar Studios); The Country Girl (Apollo); Plague Over England (Duchess); The Mousetrap (St Martin's); Cleo, Camping, Emmanuelle, & Dick (National Theatre); Top Story (Old Vic Tunnels); Haunting Julia (Riverside Studios).
Theatre – touring: My Cousin Rachel; The Sound of Music; Duet For One; Toast; Dr Marigold & Mr Chops; Present Laughter; Single Spies; King Lear; A Garden Fete; The Mikado. Other theatre: Devil's Charter, Faithful Shepherdess (Shakespeare's Globe); The Two Gentlemen of Verona (Rose, Kingston); Doctor Faustus (Rose, Bankside); Leading Ladies (Trinity, Tunbridge Wells); The King and I (Aberystwyth); The Taming of the Shrew, Julius Caesar, Cymbeline (Greenwich); The Shoemakers' Holiday (Southwark Playhouse); Luther (Drama Studio); Alice's Adventures in Wonderland (Oxford); The Elephant Man (Brockley Jack); Titus Andronicus (Hornsey); Hedda Gabler (Tristan Bates); Twelfth Night (Bushey Festival); Love Loyalty (Basingstoke); To Kill A Critic (King's Head); Michaelangelo's Slave (Wimbledon Studio); The Actor's Nightmare (Players'); Naked in the Garden (Finborough); Incarcerator (White Bear).
Film: GOAL! ; The Dream Begins; Perfect State; Churchill's Secret.
Television: Crisis Control; Derailed; Absolute Power; Panorama; Manchild; Body Story; Much Ado About Something.
YASMIN KEITA
SOPHIE(UNDERSTUDY)
Television credits include: The Outlaws, The Pale Horse, Casualty, Gunpowder, X-Creatures, Historyonics & Dead Famous (BBC TV); The Café (Sky) and, for ZDF German TV, Radio Sea Breeze.
Theatre Credits include: United Queendom (Les Enfants Terribles), Reach (Albany Theatre), The Fourteenth Stop (Arcola Theatre), When Harlem Met Kenya (Arcola Theatre)  Keep The Music Going (Atlantic Theatre Company), The Rain in Spain (Southwark Playhouse), Angels With Dirty Accents (The Cockpit Theatre), Mr Kettle & Mrs Moon (The Park Theatre) After Liverpool (The Park Theatre), Bangers (Rose Playhouse), Underlings (Bread & Rose Theatre), On Your Walls (Lost Theatre), Spring Awakening (Edinburgh Fringe)
Film/Television Credits include: Sweet Mother (BFI), Sherlock Holmes (Les Enfants Terribles), Shallow Graves (C&I Channel), X Factor (ITV)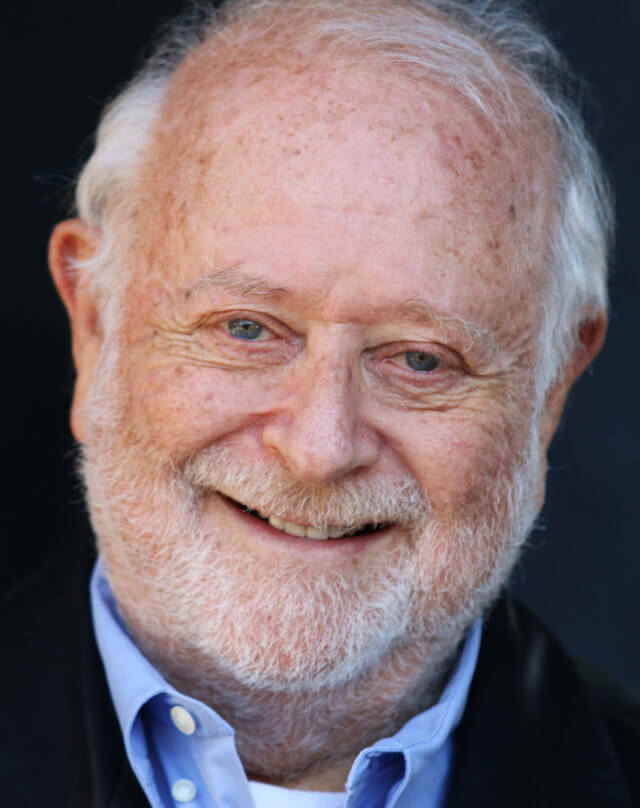 JONATHAN LYNN
WRITER AND DIRECTOR
Jonathan Lynn's West End theatre debut was as Motel the Tailor in the original London cast of Fiddler on the Roof.
London directing credits include: The Glass Menagerie, working with Tennessee Williams; Songbook (Best Musical, Society of West End Theatres Award and Evening Standard Award); Anna Christie (RSC, Stratford and the Donmar); Joe Orton's Loot, starring Leonard Rossiter; Pass The Butler by Eric Idle, Shaw's Arms And The Man, Coward's Tonight At 8.30, and The Gingerbread Man by David Wood (two seasons at The Old Vic). At the National Theatre, Lynn directed A Little Hotel on the Side by Georges Feydeau, and Three Men on A Horse (Olivier Award, Best Comedy). As Artistic Director of the Cambridge Theatre Company, Lynn directed 19 productions, producing 20 others, 9 of which transferred to the West End.  
Film directing: the cult classic Clue (he also wrote the screenplay), Nuns on the Run (also written by Lynn), My Cousin Vinny, The Distinguished Gentleman, Sgt. Bilko, Greedy, Trial And Error, The Whole Nine Yards, The Fighting Temptations and most recently, Wild Target.  
For television, Lynn's writing credits include dozens of episodes of various series, and the multi-award-winning series Yes Minister and Yes, Prime Minister, co-written and created with Antony Jay. Lynn authored The Complete Yes, Minister and The Complete Yes, Prime Minister, which cumulatively sold more than a million copies in hardback and have been translated into numerous languages and are still in print nearly 40 years later. As an actor, he has appeared in various well-loved TV films and series. 
He wrote (with Antony Jay) and directed the hit theatrical adaptation Yes, Prime Minister, and directed his more recent play The Patriotic Traitor, at The Park Theatre in London starring Laurence Fox. His recent books, Comedy Rules and Samaritans have both received rave reviews.  Lynn received an MA in Law from Cambridge University and describes himself as a recovering lawyer.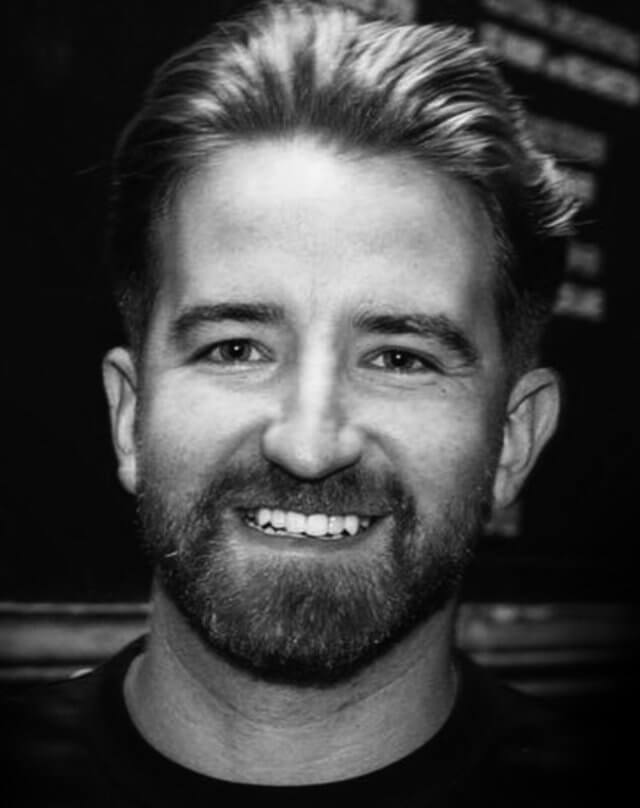 LEE NEWBY
SET & COSTUME DESIGNER
Theatre includes:
The Enfield Haunting (Ambassadors Theatre);  The Last Five Years (Garrick Theatre/ China Tour);  Labour of Love (Noël Coward Theatre);  The Life I Lead (Wyndham's Theatre / UK Tour);  Ian McKellen's Hamlet and The Cherry Orchard (Theatre Royal Windsor);  Steve (Seven Dials Playhouse);  Wodehouse In Wonderland (UK Tour);  Les Misérables (The Mack Theatre, Mountview);  My Night with Reg (Turbine Theatre);  Killing The Cat (Riverside Studios);  Romeo and Juliet,  Richard III (Shakespeare's Rose Theatre, York);  Homos, Or Everyone in America (Finborough Theatre);  Musik (Leicester Square Theatre);  Vienna 1934 – Munich 1938 (Ustinov Studio Theatre, Bath);  The View Upstairs (Soho Theatre);  The Importance of Being Earnest (Theatr Clwyd);  Abigail's Party (UK Tour);  SUS,  Mother of Him,  Whodunnit [Unrehearsed],  Gently Down the Stream (Park Theatre);  The Last Five Years,  Grand Hotel,  Dogfight (Southwark Playhouse);  Mythic (Charing Cross Theatre);  Lunch, The Bow of Ulysses (Trafalgar Studios);  Floyd Collins (Wilton's Music Hall);  A Prayer for Wings,  Jerker (King's Head Theatre);  Spin,  The Crown – Live!, Cruel Intentions (Edinburgh Festival);  The Tempest,  Deathwatch,   Ignis (Coronet Theatre);  First Lady Suite (Mountview);  Stay Awake, Jake (The Vault Festival);  Violet,  Spend, Spend, Spend (Bridewell Theatre).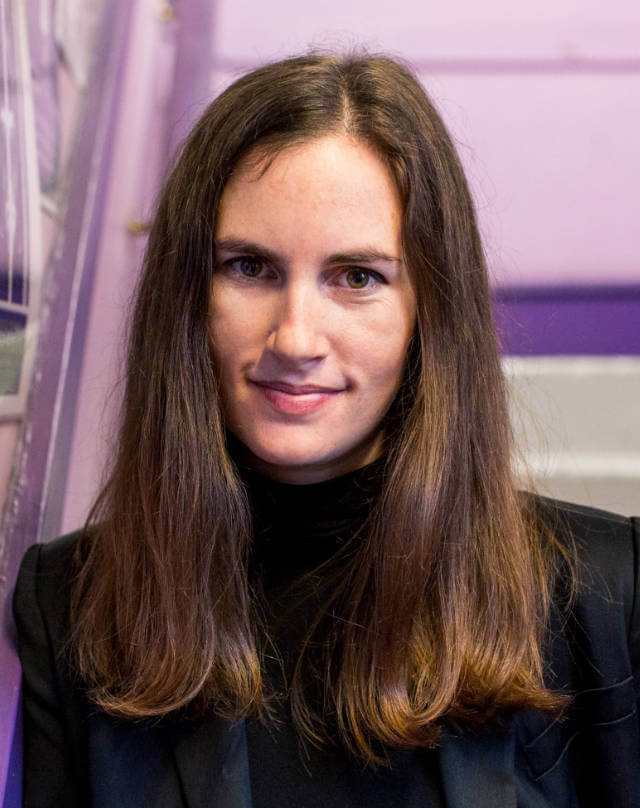 NADIA PAPACHRONOPOULOU
ASSOCIATE DIRECTOR
Nadia is an award winning director working in venues across the UK and internationally. She started her career as a Resident Director at the Orange Tree Theatre and then as the Emerging Director at National Theatre Wales. She has since worked on large scale shows in the West End and her productions have been staged at venues including the Royal & Derngate, Bunker Theatre, The Kiln, Orange Tree Theatre, as well as on national tours and at site-specific locations.
As Director: Rather be a Rebel (Les Enfants Terribles) The Whisper Tree (Royal & Derngate, Northampton), Shakespeare Cabaret R&D (Royal Lyceum Theatre, Edinburgh), The Bride (Old Vic Theatre), Uncle Vanya (UK & Ireland Tour), Cosmonauts Last Message (Guildford), Ammonite (Kensington Karavan Festival), Boots (Bunker Theatre), After The Ball (Gatehouse Theatre), The Philanthropist: Understudy Run (West End), Mapping Brent (Kiln Theatre), Non Essential Personnel (Orange Tree Theatre), Unrivalled Landscape (Orange Tree Theatre). 
As Assistant and Associate Director: A Tale of Two Cities (Regent's Park Open Air Theatre), The Philanthropist (West End), My Mother Medea (Unicorn Theatre), The Shape of Pain (Pulse Festival/ Southbank Centre), Icons (National Theatre Studio), Silly Kings (National Theatre Wales), Seven Year Twitch, Julius Caesar, The Man Who Pays the Piper, Sauce for the Goose, Love's Comedy, Yours for the Asking (Orange Tree Theatre)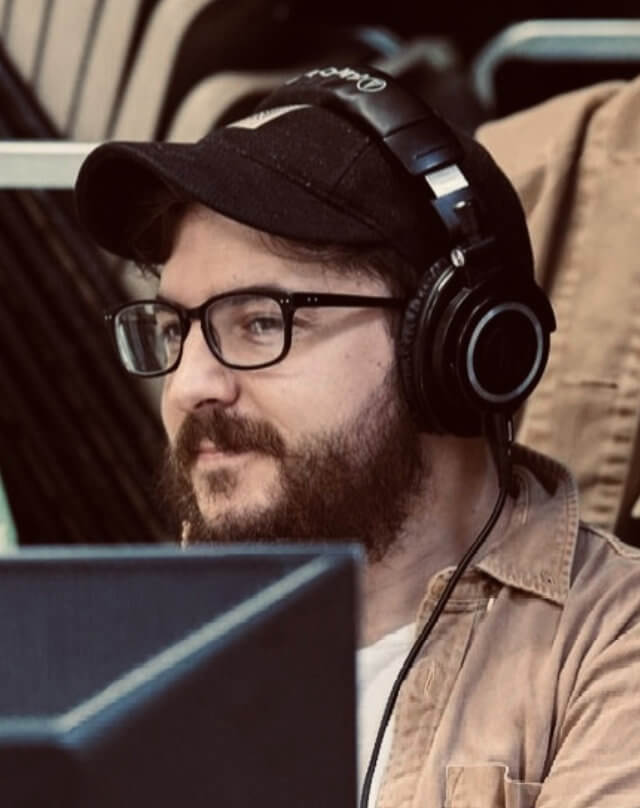 SAM GLOSSOP
SOUND CONSULTANT
Sam is a Sound Designer and Composer from Sheffield.
Paper (Lyceum, Sheffield Theatres); Home (Minerva, Chichester Festival Theatre); Flinch (UK Tour); Much Ado About Nothing (Crucible, Ramps On The Moon & Sheffield Theatres); The Legend of Sleepy Hollow (UK Tour); Doctor Faustus and Instructions for a Teenage Armageddon (Southwark Playhouse); Gracie (Finborough Theatre); Dead Good (UK Tour); The Tempest and A Midsummer Night's Dream (Greenwich Theatre); Where is Peter Rabbit? (Theatre Royal Haymarket / Hong Kong and Singapore tour); Freud's Last Session (Kings Head Theatre); The Girl on The Train (Upstairs at the Gatehouse); All Lies, Tell Me On A Sunday, By Jeeves, Sherlock's Last Case, and Untold Stories (Old Laundry Theatre); In Limbo, San Domino, and Pete 'n' Keely (Tristan Bates Theatre); Queen Mab (The Actors Church, Covent Garden); Antigone in New York (The Rag Factory); Crazy Locomotive (Cockpit Theatre); The Narcissist (Arcola Theatre); A Separate Peace, Gun, and Before 30 (Edinburgh Fringe); Something Awful and Giving Up Marty (Vaults Festival); Soapbox Racer (The Local Theatre, Sheffield); On Behalf of the People (UK Tour); The Masque of the Red Death/The Fall of the House Usher (Jack Studio Theatre, London); Henna Night (New Diorama); Robin Hood and Sleeping Beauty (Solihull Core Theatre); Jack & the Beanstalk (Loughborough Town Hall); The Nest (53Two, Manchester); Beauty and the Beast (Derby Arena);Just So (Theatre Royal Winchester); Dem Times (Streatham Space Project); Abyss (Petersfield Shakespeare Festival); Beetles from the West and The Censor (Hope Theatre, London).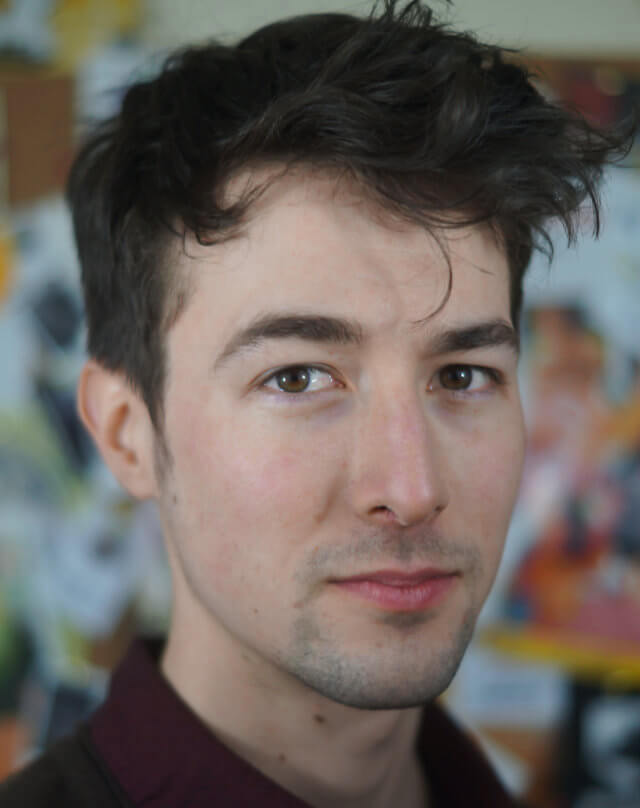 ADAM FOLEY
LIGHTING DESIGNER
Adam trained at the University of Hull, is part of award-winning theatre company SIlent Uproar and was an ALPD Luméire for 2020.
His previous design credits include:
My Voice Was Heard But it Was Ignored, Smile Club (Red Ladder); We Used To Be Closer Than This, The Little Mermaid, Cinderella, Robin Hood (Middle Child); Last Motel (Sheepish Productions); Sleeping Beauty, Aladdin (CAST); Hansel & Gretel: Fairytale Detectives (Paperfinch & Theatr Clwyd); The Culture, Our Mutual Frien (Hull Truck Theatre); Small Wonders (Punchdrunk); The Golden Fleece, A Super Happy Story (About Feeling Super Sad), Pig, Small Plans (Silent Uproar); The Merry Wives (Northern Broadsides); The Culture (Hull Truck); A Christmas Carol -Associate to Josh Carr (Leeds Playhouse and Hull Truck Theatre).
Please note that performances from Fri 22nd Sep to Weds 27th Sep are all classed as previews. These early performances may feature show-stops, or material that is considered to be work in progress. The lower prices for these shows will reflect this.
Casting of productions can at any time be subject to change.
Please select a date using the arrows or the calendar icon, then select your seats.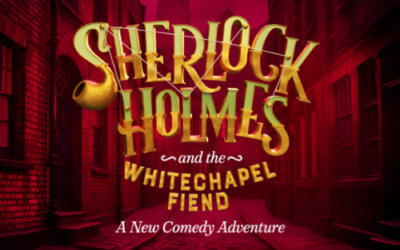 29 JANUARY – 09 MARCH 2024