Whatever your age or background, you should have access to top quality performing arts. This is why we:
Provide the best performing arts tuition to our community with the Barn Academy

Make professional theatre accessible by providing free and subsidised tickets for those facing hardship (working with local charity partners).
Support writing and acting talent.
Offer Barn Outreach workshops and short performances for schools – dealing with issues affecting mental health.
Inspire young actors, writers and musicians
Award scholarships at Barn Academy for gifted and talented students unable to afford fees (means tested, by application).
Open up theatre to new audiences, encouraging participation for people from all walks of life

 

We believe in the power of creativity to make a real difference in lives today. Barn Outreach develops personal growth, self-expression and skills for life.
THE HUMAN POPPY
Last year, to commemorate 100 years after the end of World War One, the Barn Theatre wanted to break the record for the world's largest human poppy. With the help of Daisy-May Cooper and the population of Cirencester, we set the record with 3,300 people.
WE REMEMBER 1918 – THE CONCERT
On the 11th of November 2018 we also held a concert to commemorate everybody who gave their lives in the 1st World War fighting for our freedom. Our Artistic Director, Iwan Lewis visited Ypres in Belgium to lay a wreath on behalf of Cirencester,
DONATE TO THE BARN
Enriching lives with professional theatre right on your doorstep.
FRIENDS MEMBERSHIP
Bringing a touch of Hollywood to the heart of the Cotswolds.
SPONSOR A SEAT
Sponsor a seat for yourself
or a loved one.
BECOME A PATRON
Your support makes a vital contribution to funding our artistic programming and our work in the community.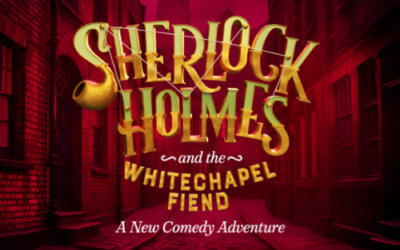 29 JANUARY – 09 MARCH 2024
THE BARN THEATRE
5 Beeches Road 
Cirencester
Gloucestershire
GL7 1BN